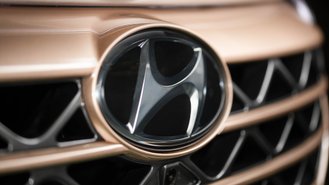 In light of the current coronavirus pandemic, Hyundai has decided to extend the warranties of its vehicles. For consumers with cars that come with a 5-year/60,000-mile limited warranty or a 10-year/100,000-mile powertrain warranty that is set to expire between March and June 2020, warranty cover has now been extended to June 30, 2020. The change covers approximately 1.21 million vehicles globally.
Plenty of automakers have come out with special offers and deferred payment plans for consumers that purchase a new vehicle in the middle of the coronavirus outbreak, but Hyundai's plan to extend warranties is the first time we've seen something like this. It's a little more helpful than being able to get a new car with a great APR rate because it helps a lot more people, especially those that are about to run out of time with their powertrain warranty.
As Hyundai points out, service departments have been classified as an essential business. So, while dealership showrooms may be closed, the majority of service departments remain open to help those that need to get to work get their vehicles serviced. Even for those that are self-quarantining at home, this is a great gesture that lets you squeeze in an additional service before the warranty runs out. Furthermore, this is incredibly beneficial for any Americans that have been let go from their job. Services can be expensive, and having one less thing to worry about is a good thing.
While a lot of service departments are open nationwide, some have closed. If you're unsure of what Hyundai service departments are open in your area, we recommend contacting local dealers directly.
Hyundai already has one of the best warranties on the market, offering some of the longest coverage for its limited and powertrain warranties. Extending the warranties for a few more months widens the gap from the rest of the industry.
In addition to extending warranties on vehicles, Hyundai is also launching a Job Loss Protection Program. It covers up to six months of payments for new car owners that have lost their job because of cutbacks related to the coronavirus. In order to be eligible to get your payments covered, you had to have bought or leased your vehicle between March 14 and April 30, 2020. Hyundai is also offering 0% APR for 84 months and a 120-day deferral on select 2019 models.
Hyundai isn't the only automaker to offer relief for car buyers during the coronavirus outbreak. Nearly every automaker in the industry has some kind of deal going on at the moment. To get a better idea of what kind of offers are available to consumers, check out our handy car deals and assistance page where we lay out all of the offers that consumers can get at the moment. Some brands that have deals right now include Toyota, Volkswagen, Nissan, Mazda, Honda, FCA, Ford, General Motors, and Subaru.