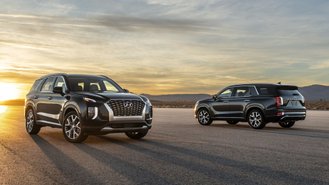 The coronavirus has had a drastic effect on the automotive market. For a lot of companies and consumers, the virus has had quite a negative impact on jobs, manufacturing, and sales. If there's a tiny little ray of light since the exponential rise of the coronavirus, it's the launch of Genesis and Hyundai's Job Loss Protection programs.
For consumers that have unexpectedly lost their jobs this year because of the coronavirus pandemic, both Hyundai and Genesis will cover up to six months of payments for consumers. The catch is that this only applies to new owners who leased or financed a new vehicle through the automakers' respective finance companies (Hyundai Capital or Genesis Finance) between March 14 to April 30, 2020.
Additionally, consumers that purchase a new Hyundai before April 30 and get financing with Hyundai Capital, the South Korean automaker will defer payments for 90 days. The deferment plan only applies to seven models: the Santa Fe, Elantra, Tucson, Elantra GT, Accent, Venue, and Kona. Genesis is offering a similar deferment plan, but it's only for consumers that purchase a new 2019 G70.
Hyundai isn't a stranger to offering a relief program for consumers during economic hardships. During the recession that took place from 2008 to 2009, Hyundai introduced its Assurance Program. That program gave consumers who financed or leased a new Hyundai the opportunity to return the vehicle within a year without negatively affecting their credit score.
Genesis and Hyundai aren't the only automakers to introduce a program for consumers that have been affected by the coronavirus pandemic. Ford recently introduced a program for consumers to defer their first payment on a new vehicle purchase or lease for up to 90 days.