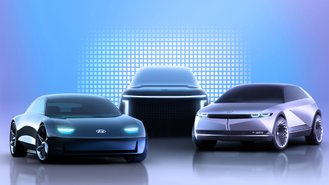 Hyundai sees a lot of value in spinning off specific lineups into separate brands. The South Korean automaker did it with Genesis and is going to do a similar thing with an upcoming IONIQ brand that will strictly be for electric vehicles. Hyundai recently announced the dedicated EV brand along with three new vehicles it plans to introduce.
According to the automaker, the new IONIQ brand "will offer customer centric EV experiences centered on connected lifestyle solutions in line with Hyundai's vision of 'Progress for Humanity.'"
Creating another brand for its electric vehicles makes plenty of sense, as Hyundai currently offers three electrified vehicles with the IONIQ name – the IONIQ Hybrid, Plug-in Hybrid, and Electric. When Hyundai came out with the IONIQ name in 2016, the automaker came up with the name by merging "ion" and "unique" for its eco-friendly vehicles. Going forward, the IONIQ brand will showcase Hyundai's commitment to sustainability.
Last month, we heard that Hyundai had plans to ramp up its production of electric vehicles in the hopes of having a market share of over 10% by 2025. To reach its goal and bolster its lineup of EVs, Hyundai announced the addition of three new electric cars – the IONIQ 5, IONIQ 6, and IONIQ 7. The numerically structured lineup will see even numbers be used for sedans and odd numbers for SUVs.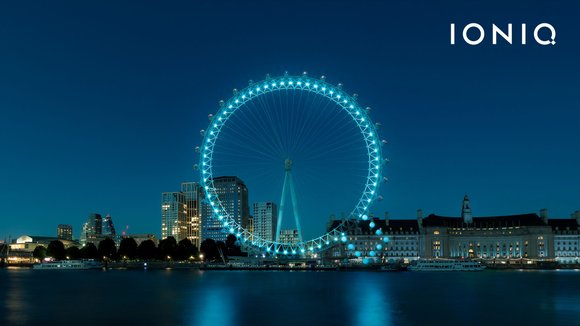 The IONIQ 5 will be the first EV to be launched under the new IONIQ brand. It's expected to arrive near the beginning of 2021 and will be a midsize CUV. Inspiration for the vehicle will come from the concept EV 45 that Hyundai unveiled at the 2019 International Motor Show. The IONIQ 6 sedan will follow shortly after with an arrival date of March 2021 and will be based on the EV Prophecy. Lastly, the large IONIQ 7 SUV won't come out until 2024.
While IONIQ will have electric sedans and SUVs, all of the vehicles will share a similar platform called the Electric Global Modular Platform (E-GMP). The dedicated platform, according to Hyundai, allows it to "reimagine the vehicle interior as 'smart living space.'"
There aren't a lot of automakers that have specific electrified brands. Volvo has Polestar, Audi's EVs are neatly tucked under the e-tron name, BMW has its "i" brand, and Mercedes-Benz recently launched its EQ line. The move should make Hyundai more competitive in the rapidly expanding world of EVs, but seeing all of the teething issues Genesis had, we're sure it won't be an easy transition, especially if Hyundai plans to sell and service the vehicles in different dealerships. CNET's Roadshow, though, claims that vehicles from the IONIQ brand will be sold in Hyundai dealerships alongside non-electrified models, which, if true, is good news.