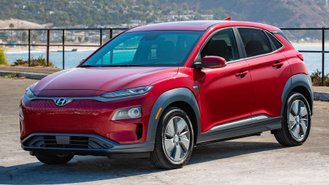 When a few automakers zigged toward electric vehicles, Hyundai zagged and decided to focus on hydrogen technology. Even when electric automakers started to appear out of Silicon Valley, Hyundai didn't seem fazed, sticking to its original decision to stick with hydrogen, believing that the high battery costs associated with pure electric cars would hold them back from taking off. Now, Hyundai's decided that it's time to fall in line with other automakers and focus on electric cars.
According to a report by Reuters, Hyundai has plans to introduce two production lines that will solely be dedicated to EVs. One will be introduced next year, while the other will come out in 2024. Additionally, Hyundai has been holding meetings with Samsung, LG, and SK Group to secure a supply of batteries for its electric cars. The automaker told the outlet that it's working with Korean battery companies "to scale up" its EV production.
The sudden change of heart toward electric vehicles came when Tesla introduced the Model 3, claims an unnamed source at Hyundai. Apparently, Hyundai wasn't too concerned about the automaker when it was selling expensive luxury vehicles, but the introduction of the affordable Model 3 has changed the automaker's outlook on EVs. The unnamed source claimed the Model 3 was a "strategic victory."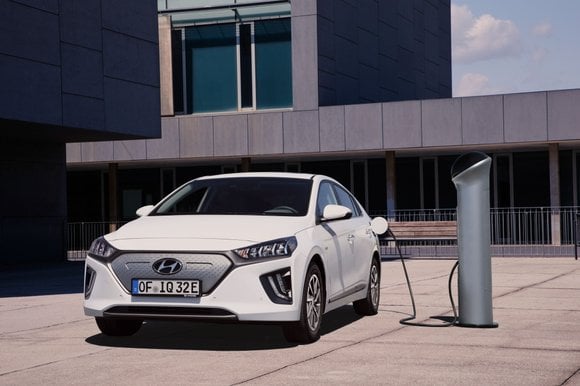 Hydrogen vehicles, especially in the U.S. haven't taken off yet. In America, there are only three hydrogen fuel cell cars on the market, which include the Hyundai Nexo, Toyota Mirai, and Honda Clarity Fuel Cell. According to data from LMC Automotive, hydrogen vehicles aren't popular globally, either, as only 7,707 hydrogen fuel cell cars were sold globally in 2019. Last year, a total of 1.68 million pure electric cars were sold.
In South Korea, Hyundai's home market, Reuters claims that Tesla had its best month ever in June, as the electric brand's Model 3 beat the Kona Electric and electric cars from both BMW and Audi. Seeing that certainly put things into perspective for Hyundai. "Hyundai did not expect Tesla to dominate the EV market so quickly," an unnamed source told Reuters.
In the U.S., Hyundai has a total of seven electrified models on sale: Kona Electric, Nexo Fuel Cell, Sonata Hybrid, Sonata Plug-in Hybrid, Ioniq Hybrid, Ioniq Plug-in Hybrid, and Ioniq Electric. Hyundai hopes to sell 1 million battery-powered cars a year by 2025 and have a market share of over 10%.