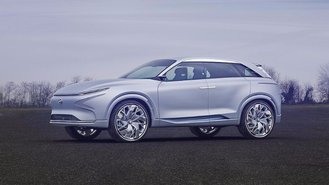 In the search for the fuel of the future, Hyundai is covering all of its bases by planning on new plug-in electric and hydrogen fuel cell vehicles.
Hyundai is working on a new platform dedicated for electric vehicles, according to Reuters. A dedicated platform not shared with its more mainstream models will allow for more space for larger capacity batteries, giving Hyundai's future EV range that rival Tesla and the Chevrolet Bolt EV, according to analysts.
Given Hyundai has just launched its first dedicated electrified model, the Ioniq, don't expect this platform to underpin a new model until after 2020. But it's likely to be shared between Hyundai, its luxury Genesis brand, and corporate sibling Kia. That means all three brands could have a full line of EVs soon after the start of the next decade.
But Hyundai is also banking on hydrogen fuel cell technology, as it will show a new model next year during the Pyeongchang Winter Olympics, according to Bloomberg. A follow-up to the Tucson FCEV launched in 2013, the new fuel-cell vehicle will be previewed by a concept shown in Seoul next week with a range of around 500 miles – well past the Honda Clarity Fuel Cell and Toyota Mirai that only have ranges of 366 and 312, respectively.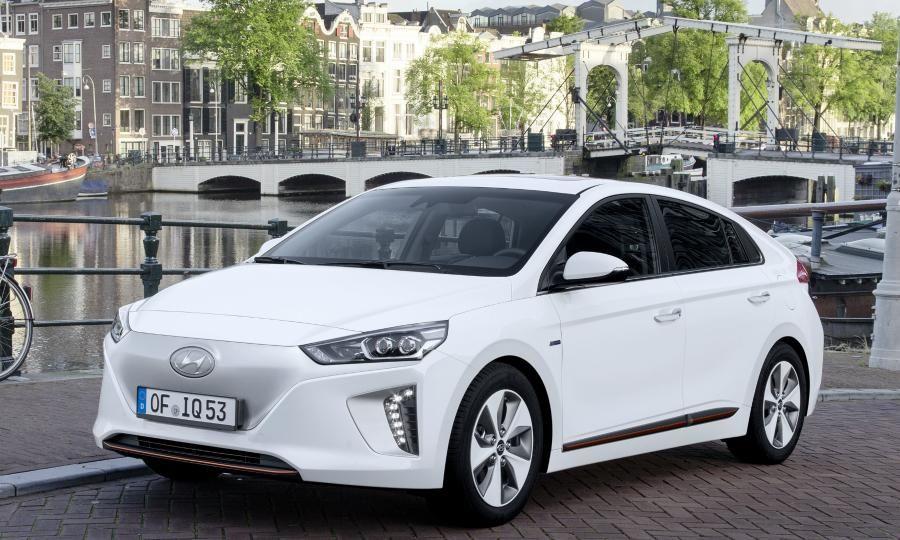 Both Honda and Toyota have limited much of their fuel cell availability to California and parts of Japan, where there are at least some hydrogen filling stations. While the networks are being given a push to grow by 2020, the infrastructure is still very much in its infancy.
Still, Hyundai is exploring every corner as it hopes to stay at the forefront of new technologies and increasingly stringent emissions standards. And those looking at alternative fuels may want to keep an eye on new models from Korea.