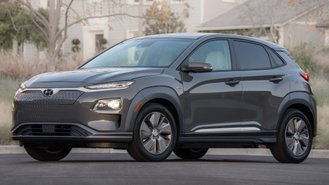 Hyundai just made it a little more expensive to bring home a Kona EV. Manufacturer pricing documents reveal MSRPs for the 258-mile all-electric SUV have gone up mid-year as much as $500, with lease prices increasing as well. The changes come as reduced tax incentives take effect on the vehicle's chief competitor, the Chevy Bolt.
As of March 27, the 2019 Kona SEL starts at $37,995 including destination. Previously, the vehicle had a starting MSRP of $37,495, the exact same price as the Bolt. Now, the Kona is $500 more expensive on paper before considering state and local incentives.
Prices for the Limited and Ultimate now start at $42,445 and $45,945, a $250 increase for both compared to the previous MSRPs of $42,195 and $45,695. There are no changes in equipment tied to any of the increases, based on Hyundai's spec sheets and after obtaining confirmation today from company spokesman Miles Johnson.
While price increases aren't all that unusual for cars in general, the timing certainly invites speculation.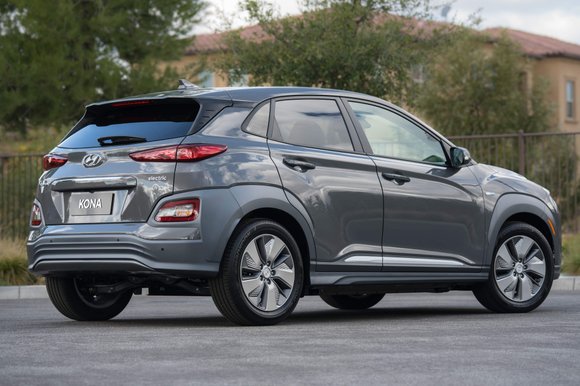 As of April 1, the federal tax credit on the Chevy Bolt is worth just $3,750, half the previous amount of $7,500. In some areas, we've seen evidence that Chevy is compensating for a subsequent drop in residual values with larger incentives.
Dealer leasing bulletins show the all-electric Kona has become more expensive to lease.
This month, the SEL trim starts at $369 for 36 months with $3,899 due at signing. That's $20/month more than the previous offer of $349/month with the same amount at signing. The current promo equates to an effective cost of $477/month.
At that price, we consider the Kona to be too expensive to recommend. For reference, the 2019 Bolt LT has an effective cost of $389/month, based on $279 for 36 months with $3,959 at signing here in California. That's an advantage of $88/month.
In terms of MSRP, the Kona EV is now $500 more expensive than the Bolt ($37,495), $550 pricier than the new LEAF S Plus ($37,445) and $1,795 more than the Model 3 ($36,200). Of these vehicles, the Kona and LEAF are the only ones still eligible for the full $7,500 tax credit.
If what we've seen thus far with price changes, tax credit adjustments, and incentive tweaks is of any indication of how volatile prices have been for EVs, shoppers will want to ensure they have the latest information before choosing one model over another.