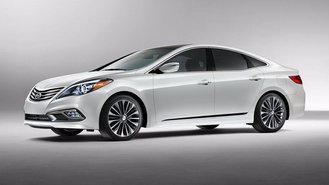 Buying a car has become a convoluted, difficult process that takes an unnecessarily long amount of time. There are numerous horror stories about consumers dealing with shady salesman, struggling with terrible managers, and filling out numerous forms to find they've gotten a horrible deal on a vehicle. No one enjoys going through the tedious process of purchasing a vehicle, which is why Hyundai is looking to change the entire process by introducing a new program called Shopper Assurance.
The nationwide program looks to make the car-buying process less time consuming and more enjoyable with four major pillars: transparent pricing, flexible test drives, streamlined purchasing, and a three-day money back guarantee.
The first item, transparent pricing, will see participating Hyundai dealerships around the country post a vehicle's fair market price, which is the MSRP minus incentives and dealer discounts, on their websites. The idea behind tempting consumers with realistic pricing is to reduce the amount of time it takes to negotiate.
Flexible test drives revolve around Hyundai Drive, which is a platform that allows consumers to schedule a test drive through an app that can be downloaded on a smartphone or through a dealer's website. Instead of having to visit the dealership to test drive a car, a vehicle can be brought to the consumers' location of choice, which includes a coffee shop, their home, or even an office.
For consumers that aren't interested in filling out tons of paperwork at the dealership, the streamlined purchase aspect of Hyundai's new plan should be appealing. Consumers can now complete the majority of paperwork, including applying for financing, calculating payment estimates, obtaining credit approval, and valuing their trade-in without having to step foot in a dealership.
Lastly, Hyundai's Shopper Assurance program includes a three-day money back guarantee that allows unsatisfied customers to return a vehicle for a full refund. The only catch is that the car will need to go through a dealer inspection and have less than 300 miles on it.
Only time will tell if Hyundai's new program will work, but it definitely sounds promising. Initially, Shopper Assurance will be available in Miami, Orlando, Fla., Dallas, and Houston. The program will be available nationwide by early 2018.