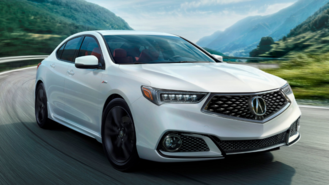 When the time comes to put a new, teenage driver behind the wheel of a vehicle, conventional wisdom has the majority of individuals going with a compact vehicle. A small car is easier to drive, cheaper to maintain, and more affordable to keep on the road. While that makes a lot of sense, the Insurance Institute for Highway Safety's (IIHS) latest findings reveal that a large car, or even an SUV, is a better option for younger, first-time drivers.

In its latest tests, the IIHS demonstrated what happened when small cars, even those with superb crash ratings, collided with a larger vehicle. Obviously, the results weren't good for the compact, revealing just how crucial size and weight are when it comes to keeping occupants safe.

"We know safety is just one of the factors people consider when choosing a vehicle, but we hope parents will give it extra consideration when purchasing a vehicle for a teenager," said Jessica Cicchino, IIHS vice president of research. "Teen drivers are at a greater risk, due to immaturity and inexperience behind the wheel."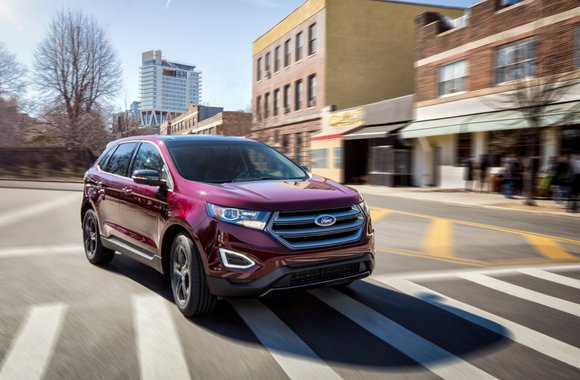 The IIHS recommends that younger drivers be handed the keys to a larger vehicle, even if it's a little older. The thinking behind that being if you're in one of the smaller vehicles on the road, you'll be at a disadvantage in the case of a collision with a larger car.

When it comes to mid-size cars, the IIHS recommends the Acura TLX, Audi A3, Subaru Legacy, and Mazda6. Large cars that got the okay from the institute included the Toyota Avalon, Acura RLX, Buick LaCrosse, and Chevrolet Impala. The Mazda CX-5, Honda CR-V, Kia Sportage, Hyundai Tucson, and Nissan Rogue were small SUVs that the IIHS recommended. Good mid-size SUVs for new drivers include the Nissan Pathfinder, Hyundai Santa Fe, Ford Edge, and Acura MDX.

The IIHS isn't recommending going out and buying a new car for a teen, either. The lists of vehicles above are all under $20,000 and range from 2014 to newer. The most affordable vehicle the IIHS recommends buying for a new driver is the 2005 Volvo XC90, which the institute claims can be purchased for $3,700.