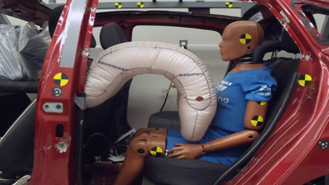 A new report from the Insurance Institute for Highway Safety says rear-seat passenger safety is lagging behind the advancements automakers are using for front-seat passengers. This isn't the first time the IIHS has looked at rear-seat passenger safety. In 2014, the institute looked at the issue discovering that children 9 years and old and many adults received injuries even when belted. The new study takes a closer look at rear-seat injuries for passengers 6 years or older in vehicles involved in front crashes.
The IIHS used two national databases to find 117 crashes where the rear-seat occupants were seriously injured or killed. What's alarming is 22 of the injured occupants, and 17 of the 37 fatalities with documented injuries had injuries to the chest, which was the most common type of injury. What's upsetting is of the fatal cases, most were considered survivable. Some of the cases even had rear-seat passengers more injured than front-seat passengers.
One reason for the chest injuries is the rear seat belts often lack force limiters, which, according to the IIHS, "allow some webbing to spool out before forces from the belt get too high." Rear seats often also lack crash tensioners. These two features are standard for front seatbelts.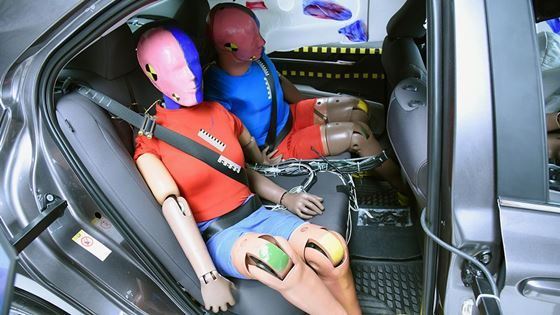 Rear passenger safety is on the minds of automakers, though. Ford offers inflatable rear outboard safety belts designed to dissipate pressure across the chest region, reducing the likelihood of injuries. However, Ford only offers the safety technology on high-trim vehicles such as the Ford Fusion Titanium and Ford Explorer Platinum. Mercedes also provides inflatable rear seat belts, and there are prototypes of rear-seat airbags designed to help keep passengers in place.
That's not to say rear-seat passengers are in danger. Overall vehicle safety has increased significantly over the last decade. The study isn't saying cars are unsafe. Instead, it's highlighting discrepancies between front and rear passenger safety in vehicles. The IIHS is planning new front crash tests to study rear-seat passenger safety.
Images from IIHS