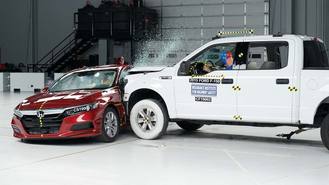 COVID-19 has sidelined many automotive operations, including those performed by the Insurance Institute of Highway Safety (IIHS). The IIHS vehicle safety center has been closed since the beginning of March meaning no crash tests have been performed in over three months. However, with counties and states beginning to open back up, IIHS spokesperson Joe Young states that the institute is planning to do a phased reopening starting next week, which could prove beneficial for those in the market for a new vehicle.
Given that most automakers are at the tail end of the 2020 model year, shutting down the vehicle safety center didn't seem to have a huge impact on IIHS crashworthiness reports. The institute had already announced many of its awards for 2020 models and was able to add a few more from tests that occurred before the pandemic hit.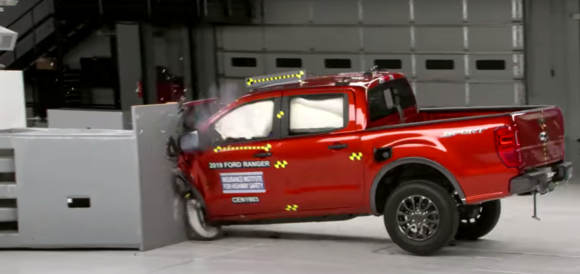 However, Young predicts there will still be some remaining 2020s to be tested. Additionally, 2021 models are also starting to roll out and will require testing. He mentions that vehicles like the 2020 BMW 2-Series and the 2021 Kia Seltos will be of top priority once operations restart. The 2-Series recently added the all-new Gran Coupe model and the Seltos is a brand new subcompact SUV that comes with automatic emergency braking standard on the S trim and above.
The IIHS tests many aspects of vehicles including crashworthiness, which assesses how a vehicle would perform in a crash, and crash avoidance which evaluates the vehicle's headlights and crash prevention features. Vehicles are awarded a Top Safety Pick or Top Safety Pick+ rating depending on how they rank in all the tests. A Top Safety Pick+ award has been increasingly harder to achieve as the IIHS has recently added a more challenging side crash test and stricter headlight standards.
How a car performs on IIHS tests can be a prime selling point for buyers when deciding which vehicle to buy. As things begin to return to normal, and more people begin their car searches again, the restart of IIHS testing will be helpful. Not to mention, watching brand new vehicles being smashed can be quite entertaining.