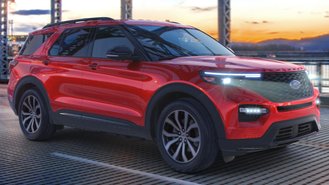 Ford is making changes to the Explorer lineup that have been brought on by customer feedback. The midsize SUV is gaining three new trim levels, which include the Enthusiast ST, rear-wheel-drive (RWD) Platinum, and a hybrid Platinum.
The one that we're the most excited about is the Enthusiast ST. While the name is odd, the new trim shares the high-performance ST trim's looks and powertrain, but at a far more affordable price. Under the hood, the Enthusiast ST will use a 3.0-liter EcoBoost V6 engine making 400 horsepower and 415 pound-feet of torque. The engine is paired with a 10-speed automatic transmission. Other features that are included with the Enthusiast ST include 20-inch wheels, quad exhaust tips, a sport-tuned suspension, leather upholstery with ST logos, and a sport-style steering wheel.
If you're wondering what the Enthusiast ST is missing compared to the regular ST trim, it's the 401A equipment package that's standard on the more expensive ST. It's a bundle that includes Active Park Assist 2.0, a B&O 12-speaker audio system, a wireless charging pad, and more. We think a lot of consumers will be more than happy to skip these features for a large discount in pricing. The new Enthusiast ST trim starts at $49,995 (including destination), which is $4,080 cheaper than the regular ST model.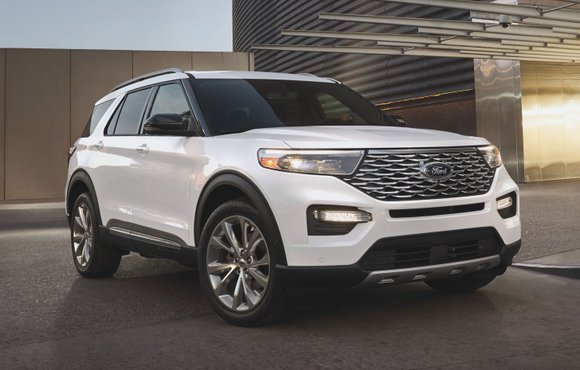 The other changes for the Explorer affect the range-topping Platinum trim. Up until now, the Platinum trim has only been offered with four-wheel drive (4WD). That changes, as Ford will now offer the Platinum trim in a more affordable RWD trim. The RWD Platinum comes with all of the same features as its 4WD counterpart, but carries a starting price tag of $53,725, $2,000 less than its 4WD twin. For consumers that live in warmer climates, the RWD Platinum is a benefit to consumers, as the 4WD model forced them to pay for a feature they would never use.
Lastly, Ford decided to expand its 3.3-liter V6 hybrid powertrain to the Platinum trim. Previously, the Limited trim was the only one in the lineup that was offered with the hybrid powertrain. The hybrid powertrain is rated at 315 hp and is rated by the EPA to get up to 25 mpg combined. The hybrid Platinum will cost $54,330.
In the midsize segment, the Explorer is one of the more popular options. In 2020, Ford sold 226,215 Explorers, which is more than the Jeep Grand Cherokee (209,786), Chevrolet Traverse (125,546), Volkswagen Atlas (83,201), Kia Sorento (74,677), and Mazda CX-9 (27,638). We expect the new trim levels to help the Explorer retain its position as a top-selling option.