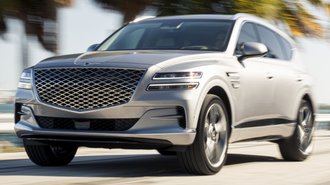 The 2021 Genesis GV80 arrived last year as the luxury brand's first-ever SUV. Although the GV80 remains one of the most affordable luxury SUVs on the market, a letter to dealers indicates an increase in MSRP and destination charges makes 3.5T models $520 more expensive.
Previously, the GV80 3.5T Standard AWD started at $60,175, including a $1,025 destination charge, while the 3.5T Advanced+ AWD held a price tag of $66,075. After the $500 increase and the increased destination charge of $1,045, the 3.5T trims are starting at $60,695 and $66,595, respectively.
While the more affordable 2.5T models are not part of the MSRP increase, they are affected by the $20 destination increase. This means the 2.5T Standard RWD now starts at $49,945 and the 2.5T Standard AWD will be available from $55,695.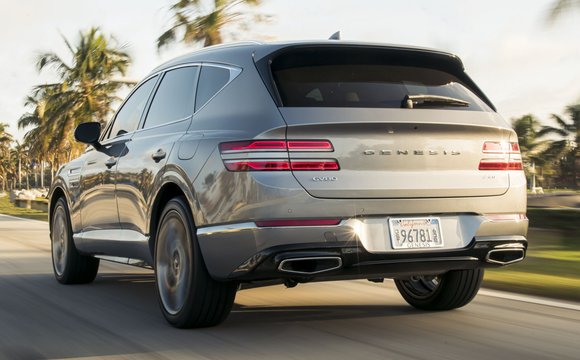 Unfortunately, mid-year price increases like this don't usually bring any new features. However, despite being a bit more expensive now, the 2021 GV80 still comes well-equipped for the money. The 3.5T models which see the biggest increase, come standard with a 3.5-liter twin-turbo V6 with 375 horsepower and 391 lb-ft of torque and paired to an 8-speed automatic transmission. On the technology front, the GV80 comes with a 14.5-inch infotainment screen with Apple CarPlay and Android Auto, as well as standard safety tech such as automatic emergency braking, lane departure warning, lane keep assist, and more.
Price adjustments aren't unusual and can typically be expected mid-way through a model year or close to the start of a new calendar year. Around this time last year, Hyundai raised prices on the popular Palisade. Also within the Hyundai family of brands, Kia recently implemented price increases up to $300 on a handful of models including the Telluride and K5.
In addition to the GV80, destination fees have increased by $20 for the G70, G80, and G90 sedans. All changes went into effect March 4.