The greenest version of Lexus' biggest sedan is getting a massive price increase. According to a dealer order guide, the 2021 Lexus LS 500h has been priced over $10,000 higher than the previous year. However, a closer look finds that the flagship hybrid luxury car will actually be adding a long list of new standard features.
The 2021 LS 500h has been priced from $91,525, a figure that includes a destination charge of $1,025. That's $10,490 more than the $81,035 MSRP of the 2020 LS 500h. Opting for an all-wheel-drive configuration adds $3,250, bringing the price tag to $94,775, $10,520 more than the previous year's MSRP of $84,255.
Interestingly, these are much larger price increases compared to the standard LS sedan, which has been on sale since late last year. The 2021 LS 500 has an MSRP of $77,025, just $550 more than before. As it stands, stepping up to the hybrid will command a whopping $14,500 premium compared to the regular LS.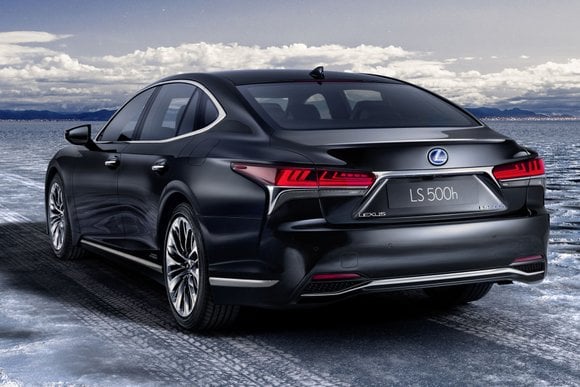 Fortunately, there's a good explanation for the higher prices. As we suspected, Lexus has confirmed that the LS Hybrid will come with significantly more standard equipment than the previous year. Company spokesperson Ryan Matsumoto recently confirmed the following for CarsDirect via email:
"The 2021 LS 500h will feature a new simplified package strategy which reduces build complexity and provides guests with popular specs. Interior Upgrade Package content as well as Panoramic View Monitor (PV), Air Suspension (AS), Mark Levinson (ML), 20in Premium Wheels, Wood trim and Wood Steering Wheel are now standard."
Based on our calculations, that amounts to roughly $10,380 in equipment that used to be optional, based on $3,730 for the Interior Upgrade Package, $800 for the Panoramic View Monitor, $1,500 for Air Suspension, $1,940 for upgraded audio, $1,200 for premium wheels, and $1,210 for the premium wood trim.
While it could make sense to add popular features, this will result in a significant difference in price between the gas and hybrid LS. Just to help put that into perspective, the 2021 Lexus ES 300h starts just $1,910 more than the ES 350 while the Lexus RX 450h costs $1,250 more than an all-wheel-drive RX 350.
But will buyers find the car worth the extra money? Even in base form, the LS 500h will be nearly as expensive as an Audi A8e PHEV. The 2021 A8e is priced from $96,945 but is eligible for a $6,712 tax credit plus a $5,000 manufacturer incentive and could be a compelling alternative for a car that blends luxury & efficiency.
2020 Lexus LS pictured