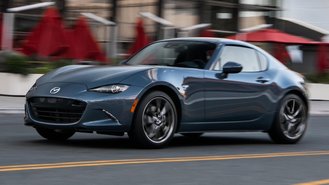 The 2021 Mazda MX-5 Miata enters the new model year with minor changes and a small increase in pricing. The affordable sports car gets new exterior and interior colors, along with available wireless smartphone compatibility. Pricing for the Miata now starts at $27,775, which represents a modest increase of $250 for the base Sport trim. Even the Grand Touring trim that starts at $32,715 sees an increase of just $100. Pricing for the MX-5 Miata RF remains the same at $33,990.
For the new model year, smartphone compatibility is the main focal point. The entry-level Sport trim now comes with Apple CarPlay and Android Auto as standard. Moving up to the Grand Touring trim now brings wireless Apple CarPlay. The 2021 MX-5 Miata isn't the first Mazda to offer wireless Apple CarPlay, as the 2021 Mazda6 also comes with the feature. Deep Crystal Blue is a new exterior color for the Grand Touring trim, while the interior can be fitted with white Nappa leather upholstery. The new paint job is a no-cost option, but the white leather upholstery will cost an additional $300.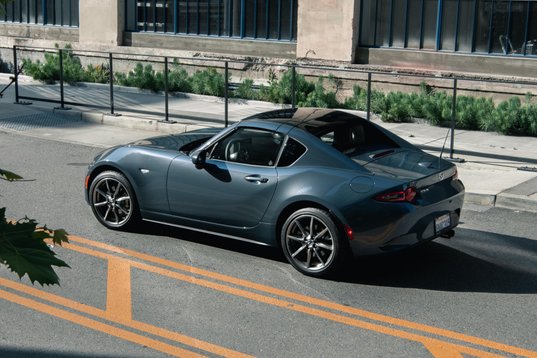 With the entire MX-5 Miata lineup now coming with smartphone compatibility as standard, we think the extra $250 is worth it. Consumers that want to trade some athleticism for a touch of luxury will find that the extra $100 for the Grand Touring trim makes that model an excellent deal.
The rest of the sports car stays the same. That means power still comes from a 2.0-liter four-cylinder engine that makes 181 horsepower and 151 pound-feet of torque. A six-speed manual is standard, while a six-speed automatic is available for an additional $1,000. Mazda said that the 2021 Miata will arrive at dealerships this month.