Nissan is set to release the refreshed 2021 Kicks early next year with a noticeably sportier look. Although the brand's most affordable SUV isn't due to be revealed until next week, an early order guide shows a number of key changes. Interestingly, Nissan is also gearing up to significantly increase sales to fleet customers.
Although we don't have photos just yet, the order guide says the Kicks will gain a new grille and headlamp design plus a more aggressive front fascia in a design that could resemble the Japanese-market version that went on sale this past summer. The rear of the vehicle will get standard "partial LED rear combi-lamps."
The Kicks' interior is set to get some notable changes, too. SV and SR trims will get an 8" infotainment system, intelligent cruise control, rear disc brakes, and electronic parking brake. All trims will feature a new gauge cluster design as well as updated seat fabric. Full details are expected from Nissan on December 8.
Official pricing hasn't been released, but an early trim breakdown indicates that the entry-level Kicks S will see a $430 increase in base price, with slightly larger price hikes on the SV and SR amounting to $600 and $620, respectively. Some of the vehicle's main competitors include the Hyundai Kona and Kia Soul.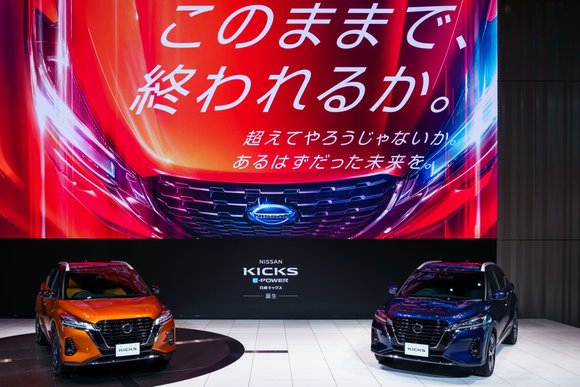 Nissan appears to have high expectations for the new Kicks. Planning documents reveal that the company expects to boost Kicks sales by over 18%. However, a closer look reveals that the share from fleet buyers such as rental companies is expected to increase to 19% of total sales (compared to 12% for the current model).
With average transaction prices reaching record highs, consumers may find the new Kicks to be an appealing value proposition. Based on our review of the 2020 Kicks, one of the model's strengths is a generous range of driver assistance features, although the current 1.6L engine isn't expected to see an increase in output.
For those on a budget, Nissan is heavily discounting the 2020 Kicks with outstanding financing incentives like 0% for 72 months plus $500 cash, making it one of the best APR deals on an SUV. That said, we typically find that the Kicks can be an awful value when leased because of immensely unfavorable incentives.
The new Kicks is currently set to go on sale in February of 2021.
Pictured: Japanese-market 2021 Kicks