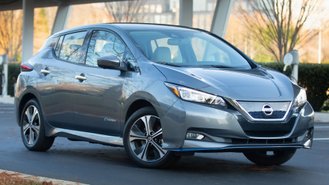 The 2021 Nissan Leaf enters the new model year with a mild price increase of just $20. Pricing for the 2021 Leaf starts at $32,545, which represents a minuscule increase from last year's starting price of $32,525. Even pricing for the Plus models follows the same $20 increase, with the Leaf S Plus starting at $39,145 for the 2021 model year. As far as new model year increases go, this is one of the more reasonable ones we've seen.
Nissan hasn't made any notable changes to the Leaf for the 2021 model year, so seeing the slight increase in pricing makes sense. With the minor increase in pricing, the Leaf remains competitively priced as one of the more affordable options in the segment against its competitors. The Chevrolet Bolt EV ($37,495), Kia Niro EV ($40,210), Hyundai Kona Electric ($38,365), Hyundai IONIQ Electric ($34,040), Mini Cooper Electric ($31,600), and Tesla Model 3 ($39,190) are all in the same ballpark.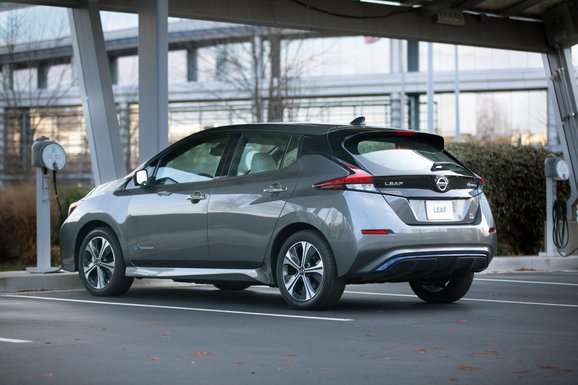 Unlike a few of its competitors, the 2021 Leaf is still available for the full federal tax credit on the EV. As of earlier this June, Nissan still had to sell an additional 55,000 units of the Leaf before hitting the 200,000-vehicle limit when the phaseout process begins. So, for consumers on a budget, this makes the Leaf look like a more attractive option than the Bolt EV and Model 3, both of which are no longer available with any amount of the tax credit.
Unfortunately, while the Leaf is competitive when it comes to pricing, it's not really competitive in terms of range. The Leaf S Plus can travel up to 226 miles, while the Bolt EV has a range of 259 miles and the Model 3 has a range of up to 353 miles. Even the base Model 3 can travel up to 263 miles on a single charge. The standard Leaf has a range of 149 miles on a single charge.
If you put price above all else, the 2021 Leaf continues to be an attractive option because of its affordable price tag. Especially when you consider the federal tax credit. If you're more concerned about range, there are better options in the class that cost slightly a bit more.