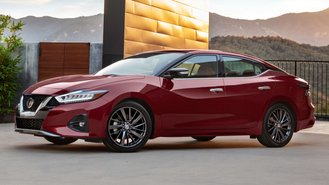 Mainstream large sedans aren't that popular these days, which is why options like the Nissan Maxima haven't been redesigned since 2016. For the 2021 model year, Nissan's making some changes to the Maxima, but they're minor and have caused the sedan's price tag to increase.
The 2021 Maxima will be available in only four trims, down from five last year. The most important change is that last year's base S trim has been cut, making the SV trim the new entry-level model in the lineup. That means the 2021 Maxima will start at $37,915, an increase of $2,540 from last year's S trim that started at $35,375. Comparing SV trims against one another, the 2021 model is $340 more expensive than the 2020 Maxima SV, which carried a starting price of $37,575.
Nissan hasn't released full specifications on the 2021 Maxima, so we don't know why the SV trim has gone up in pricing. But, it's not a large increase and minimal bumps in pricing are expected for new model years, even if anything hasn't changed. Additionally, we don't know why Nissan decided to drop the Maxima's base trim. The only thing we can think of is poor sales. The S trim may not have been all that popular, so Nissan decided to take it out of the equation and offer the more popular SV trim as the starting point.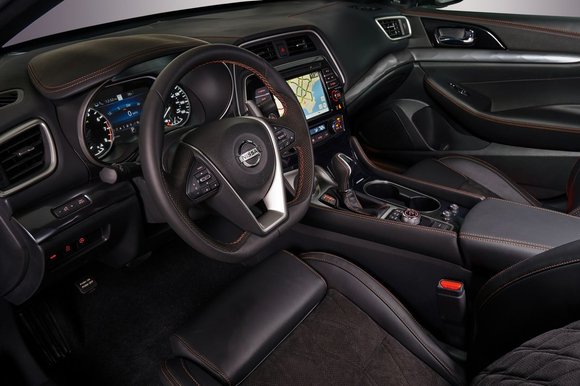 For 2020, the SV trim added adaptive cruise control, traffic sign recognition, heated exterior mirrors, heated front seats, leather upholstery, navigation, and satellite radio. The 2020 Maxima SV started at $37,575, requiring an extra $2,200 over the base S trim. It was a hefty price increase for a few features, but they certainly made the Maxima feel much more upscale.
Elsewhere in the Maxima lineup, the SL trim has disappeared, while the new 40th Anniversary Edition joins the group. The new 40th Anniversary Edition sits above the Platinum and comes with a two-tone paint job, 19-inch black wheels, black exterior trim pieces, red leather upholstery, chrome interior trim pieces, heated rear seats, and white gauges. Pricing for the new trim starts at $45,270, $2,125 over the Platinum trim.
The 2021 Nissan Maxima will go on sale this week and competes against the Kia Cadenza, Toyota Avalon, Dodge Charger, and Chrysler 300. Against those competitors, the Maxima lands near the top of the range. The Dodge Charger ($31,490), Chrysler 300 ($31,535), and Toyota Avalon ($36,870) are all more affordable, while the Kia Cadenza ($38,885) is more expensive.