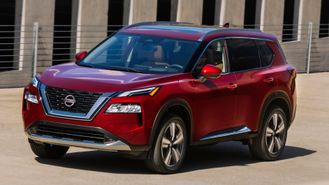 One of the main issues we had with the 2021 Nissan Rogue when we reviewed the vehicle was its dull powertrain. The compact SUV comes with a 2.5-liter four-cylinder engine that's paired with a continuously variable transmission (CVT) that feels like a step behind its rivals. Its figure of 181 horsepower is one of the lower ones in the class and it leaves a lot to be desired in the real world. According to the EPA's website, Nissan will be adding a turbocharged 1.5-liter three-cylinder engine to the Rogue's powertrain lineup.
In terms of fuel economy, the EPA's official figures are better than the current 2.5-liter four-cylinder motor. With front-wheel drive, the turbo 1.5-liter inline-three-cylinder engine will be rated at 30 mpg in the city, 37 mpg on the highway, and 33 mpg combined. The best the 2.5-liter engine can get is 27 mpg city, 35 mpg highway, and 30 mpg combined. Add all-wheel drive to the new three-cylinder and figures come down to 30/36/33 mpg (city/hwy/combined). The current 2.5-liter engine with all-wheel drive is rated at 26/33/29 mpg (city/hwy/combined).
Nissan hasn't said anything about the new three-cylinder engine and this is the first time we've seen it before. In a statement to Car & Driver, Nissan told the outlet that the new three-cylinder engine is part of a "small pilot program" that the automaker is using to evaluate the new potential powertrain. With figures this good, we expect Nissan to offer the engine for the Rogue soon.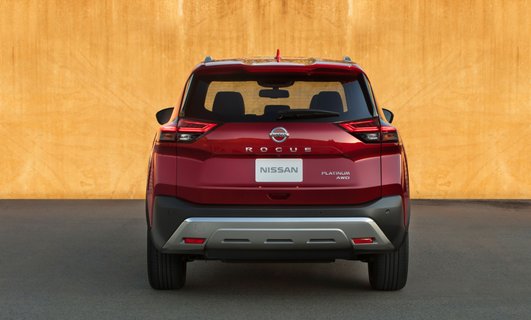 Without any official horsepower figures, it's difficult to say how the new turbocharged 1.5-liter three-cylinder will affect the Rogue's price. Currently, the Rogue starts at $26,900 including destination. Seeing as how the upcoming three-cylinder will be more efficient and come with a turbocharger, we're inclined to say that pricing will go up.
With a combined rating of 33 mpg, the three-cylinder engine in the Rogue is one of the more efficient ones in the compact class. The Honda CR-V (30 mpg), Toyota RAV4 (30 mpg), Mazda CX-5 (28 mpg), Kia Sportage (26 mpg), Ford Escape (30 mpg), Subaru Forester (29 mpg), and Jeep Cherokee (26 mpg) all have lower combined fuel economy figures.
For consumers, the new three-cylinder engine would be a great choice for those that want to save money at the pumps. Some compact SUVs are available with hybrid powertrains, but Nissan doesn't offer one with the Rogue and some consumers may not be interested in paying more for a hybrid. So, the new three-cylinder would help the Rogue fit into a unique spot in the market, offering the best fuel economy possible before moving up to a hybrid SUV.