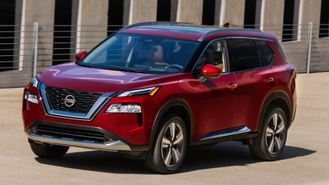 Crash-test ratings play a large role for consumers looking to purchase a new vehicle. In the Insurance Institute for Highway Safety's (IIHS) crash tests, the 2021 Nissan Rogue did exceptionally well, earning the highest award of being named a Top Safety Pick+. Oddly, the 2021 Rogue didn't fare as well in the National Highway Traffic Safety Administration's (NHTSA) tests, where the SUV earned a two-star rating in the front passenger-side crash test. These kinds of results don't go unnoticed and Nissan already has a fix in the works.
The terrible crash-test score only applies to 2021 Rogue models built before January 28, 2021 at Nissan's facility in Kyushu, Japan. After receiving news of the score, Nissan worked out a fix that was put into effect for SUVs manufactured after January 28 at both the Kyushu and Tennessee plants. For owners that have one of the two-star rated SUVs, Nissan apparently has a retrofit that will make the vehicles safer, reports CNET's Roadshow.
In a statement to the outlet, Nissan stated:
"Nissan is committed to vehicle safety and is pleased with the 2021 Nissan Rogue's overall 4-star NCAP safety rating. All 2021 Rogue vehicles fully comply with federal safety standards.
Nissan is aware of the two-star NCAP rating for front-passenger safety for 2021 Rogue vehicles assembled at Nissan's Kyushu, Japan, manufacturing facility prior to Jan. 28, 2021. Nissan applied an update to the front passenger restraint system on all 2021 Rogue vehicles assembled at Nissan's Smyrna, Tennessee plant, and all vehicles produced after Jan. 28 at the Kyushu plant. Therefore the two-star front-passenger safety rating only applies to the vehicles produced at the Kyushu plant prior to Jan. 28.
To ensure customer confidence and satisfaction, Nissan will soon launch a service campaign to update 2021 Rogue vehicles produced in Kyushu prior to January 28, 2021. Owners will receive a notification as to when to bring their vehicle in for updates.
The front-passenger safety systems in the vehicles that received the update have yet to be tested by NHTSA. An additional test of the 2021 Rogue is scheduled with results expected in May."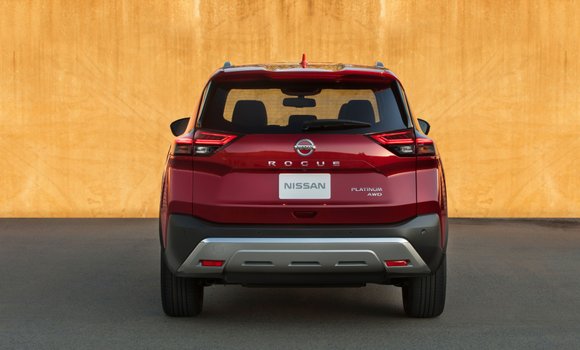 As Autoblog reports, the retrofit will include updating the passenger airbag module, updating related safety software, and replacing the front passenger seat belt. We're not quite sure how much these changes will do to improve the 2021 Rogue's crash-test scores, but we'll have to wait until May to get an answer. We are expecting much better results, especially as the SUV aced the IIHS crash tests.
We can't remember another time this has happened. Usually, when a vehicle performs poorly in a crash test, an automaker will only make changes to new models at the factory instead of making changes to vehicles that have already been sold. So, Nissan's decision to retrofit vehicles is commendable. It's also great news for owners, as they won't have to worry about having an SUV with subpar crash-testing ratings for too long. 2021 Rogue owners will receive a notification when they will be able to bring their SUVs to be updated and we expect the changes to be made free of charge.
Seeing a vehicle receive two different crash-test ratings from the IIHS and the NHTSA is unusual for a modern car, but there are various differences between the ways the two organizations test cars. Since the Rogue did poorly in the NHTSA's frontal crash test, we're going to focus on that specific test.
The NHTSA's front crash test simulates a head-on collision between two vehicles of similar weights by crashing a vehicle into a fixed barrier at 35 mph. Two crash-test dummies are inside the vehicle – an average-size adult male in the driver's seat and a small female in the front passenger seat.
In the IIHS' moderate-overlap front test, a vehicle is driven into a deformable barrier that's two-feet tall at a speed of 40 mph. Depending on whether the organization is testing the driver's side or the passenger's side, one side of the vehicle will strike the barrier with 40% of its front width. Two average-size male test dummies are inside the vehicle during the test.