Usually, America misses out on all of the cool, sporty cars that are sold in other global markets. That's been the case for high-performance wagons for decades and sporty hot hatchbacks. According to a report by Autocar, it looks like America will get something others won't: the next-gen Subaru BRZ sports car.
The outlet claims that an unnamed spokesperson confirmed that the upcoming BRZ will be a "US-only model" and that the automaker doesn't have any plans to sell the two-door sports car in Europe. Since Toyota and Subaru collaborated on the first BRZ and 86 sports cars, we're certain Toyota will come out with its own variant, which will reportedly be called the GR86. Autocar is unsure of whether that will be sold globally or only be offered in the U.S., too.
While we have no reason to doubt Autocar's report, it seems unlikely that Subaru and Toyota would decide not to sell their upcoming sports cars in their home markets of Japan. Europe may not be receiving the new BRZ, but we expect it to at least go on sale in the same area where it's built. Toyota sells the Supra globally, so it's possible that the brand doesn't want to take sales away from its more powerful and expensive vehicle by offering the new GR86 everywhere.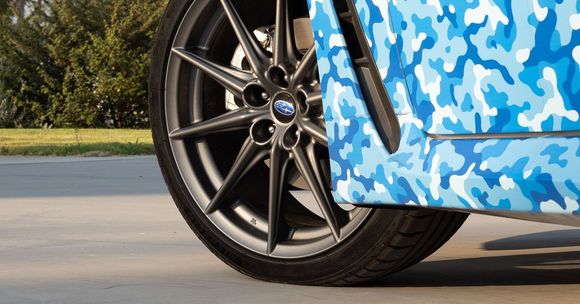 For the previous generation of the BRZ, Subaru sold the model globally, as did Toyota with the 86. So, choosing not to sell the next-gen model would be a large departure from the current sales model. It doesn't sound implausible, though, as tightening regulations around the world are forcing automakers to focus on electrified powertrains and ditch sports cars.
We don't know much about the upcoming BRZ and 86. The next-gen sports car is supposed to feature a sharper design, a turbocharged engine from Subaru, only be offered with rear-wheel drive, and have an available manual transmission. Subaru is expected to debut the vehicle in its entirety on November 18, so we won't have to wait too long to see the sports car.
While we're happy to hear that Subaru has plans to sell the BRZ in America, this could mean a higher price tag, as the sports car could be seen as an exclusive. Think of it in the same light as a special edition model. The 2020 BRZ starts at just under $30,000. We expect the next-gen BRZ to be more expensive than that, but start well under the GR Supra's price tag of $44,000.