Chevrolet is using this year's National Corvette Museum Bash to introduce three new Corvette colors for the 2022 model year. The new paint schemes include Hypersonic Gray Metallic, Amplify Orange Tintcoat, and Caffeine Metallic. These colors will be replacing Shadow Gray Metallic, Sebring Orange Tintcoat, and Zeus Bronze Metallic, respectively. We expect the new colors will raise some more buzz for the brand's highly-sought after sports car.
Since Sebring Orange Tintcoat is a $995 option for the 2021 Corvette, we expect the new Amplify Orange Tintcoat, which appears to be lighter in color, to continue to be a pricey option. Caffeine Metallic and Hypersonic Gray Metallic are replacing colors that don't cost extra, so we expect that to remain the same.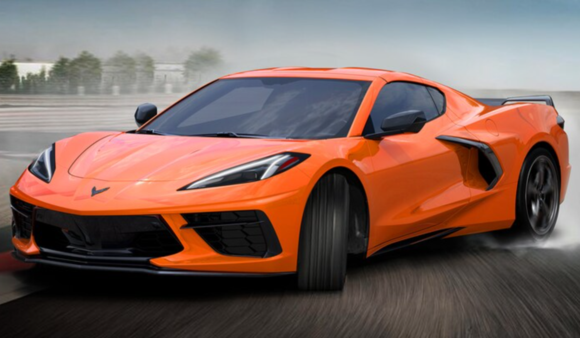 The addition of new color options isn't too surprising given the 2021 model also gained new colors. However, we haven't seen these colors from Chevy before and it's highly likely that the paint jobs will become unique to the Corvette. Chevrolet expects these colors to help Corvette buyers stand out on the road. "Most of the vehicles we've built have been sold orders personalized by their owners, so fresh colors help Corvette buyers showcase their individuality on road," said Trevor Thompkins, Car, Performance, and Motorsports Communications for Chevrolet.
Beyond the new paint colors, Chevrolet is expected to introduce new high-performance versions for the 2022 model year. The C8 Z06 and C8 E-Ray are expected to be introduced for the upcoming year. The former is expected to come with a naturally-aspirated 5.5-liter V8 engine with a flat-plane crankshaft, while the latter will feature a plug-in hybrid powertrain and all-wheel drive.
After getting off to a rough start, Corvette sales have been doing well. So far in the first three months of 2021, Chevrolet has sold more than 2,100 units every month. That's better than the same time frame as last year when the most Corvettes Chevy sold was 1,606 units in February. We're interested to see Chevrolet's second-quarter sales, as the brand recently introduced a $1,000 price increase for the 2021 Corvette at the beginning of March, but we expect the sports car to continue to be popular.