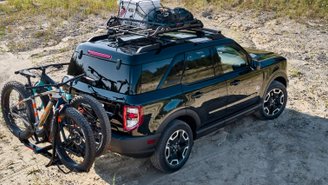 The Ford Bronco Sport is about to get a bit more expensive. According to data derived from a recent order guide, the 2022 Bronco Sport will be up to $575 more expensive than the current model. Compared to prices just this past summer, a closer look finds that the model will be as much as $1,115 more expensive.
For 2022, the Bronco Sport will start at $28,760 after a destination fee of $1,495. While that's just $50 more than the cheapest 2021 Bronco Sport you can buy today ($28,710), higher trim levels will see bigger changes. The Big Bend will start at $30,320 (up $105) while the Outer Banks is priced at $34,570 (up $215).
Those looking to buy the range-topping Badlands trim will see the biggest price hike. With an MSRP of $35,430, it'll be $575 more expensive than the current price of $34,855. While that may seem somewhat reasonable at first, our records show that this is actually $1,115 more expensive than prices earlier this summer.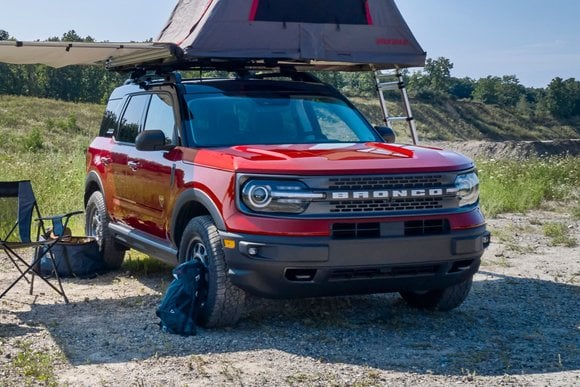 That's because Ford raised prices in June by up to $540. Ford spokesperson Jiyan Cadiz confirmed the change on the Badlands trim for CarsDirect via email, citing "market conditions." While year-over-year price hikes aren't unusual, buyers have already been facing a limited selection and dealer markups of up to $10,000.
An inventory shortage compelled Ford to double its discount on custom-ordered vehicles this past summer. Late last month, the company reversed course by encouraging some of those customers to buy in-stock models with a $2,000 incentive. Sadly, the ability to take advantage of the deal may be quite limited.
Interestingly, Ford is already offering a deal on the 2022 Bronco Sport. As we reported last month, the SUV already features financing rates as low as 0.9% APR from Ford Credit. If you aren't able to find a current model in stock at your local dealer, this could be a good reason for buyers to choose the latest model.
Build & Price Your Ford Bronco Sport
2021 Bronco Sport pictured