Ford Edge buyers may soon no longer have a choice over whether or not they pay for all-wheel-drive. That's because the 2-row midsize SUV is going AWD-only for 2022, according to Ford's latest order guide. As a result, the move will effectively increase the crossover's base price by just over $2,100.
With an MSRP of $36,150 after including a $1,245 destination charge, the all-wheel-drive 2022 Edge SE will cost just $160 more than the current price of $35,990 for a similarly-equipped 2021 Edge. It's also worth noting that this is $2,155 more expensive than today's cheapest FWD Edge ($33,995).
Curiously, this will actually make the 2022 Edge slightly more expensive than the cheapest 2022 Explorer. At the entry-level, the Edge's 7-passenger big brother starts at $34,345 in a front-wheel-drive configuration. The Explorer often benefits from better discounts and could offer a better value.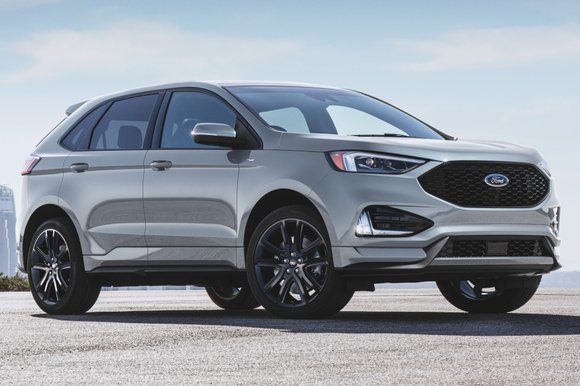 If you aren't keen on paying for a feature you may not need, this could give buyers a good reason to buy an outgoing 2021 model. Sadly, incentives for the 2021 Edge are incredibly lousy with just a $500 trade-in assistance bonus. Around this time a year ago, our records show that the discount was $5,500.
Ford sold 48,213 Edges through August, significantly less than the 140,082 Explorers it managed to sell during the same period. The Edge is now in its second generation, having first debuted in 2007. Although recent reports claimed the Edge could be discontinued, we don't yet have official confirmation.
A Ford spokesperson did not respond to a request for comment about the changes. In a similar-sounding development, we recently learned that Mazda will stop offering FWD with its incoming 2022 lineup of crossovers. For now, competitors like the Nissan Murano still offer a choice between both drive types.