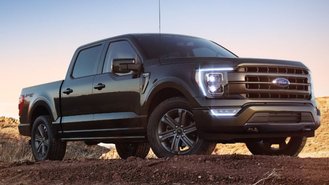 Ford's bestselling F-150 pickup is set to receive up to a $2,280 price increase for 2022. The changes, according to data based on the brand's latest order guide, come almost a year after the redesigned midsize truck's launch in the U.S. and ahead of the highly-anticipated release of Ford's first 100%-electric F-150 model.
For 2022, most F-150 trims will soon see a relatively minor price increase ranging from $215 to $350. The cheapest F-150 will continue to be the XL 4x2 Regular Cab with an MSRP of $31,335 after a $1,695 destination charge. That's $350 more expensive than the current $30,985 price of a similarly-equipped 2021 F-150.
The higher end of the range will see the biggest price increase. For the coming year, the F-150 Limited will start at $75,150, which is $2,280 more than the current MSRP of $72,870. Opting for an all-wheel-drive truck adds $3,425, bringing the most-expensive F-150 to a sobering total of $78,575 before optional equipment.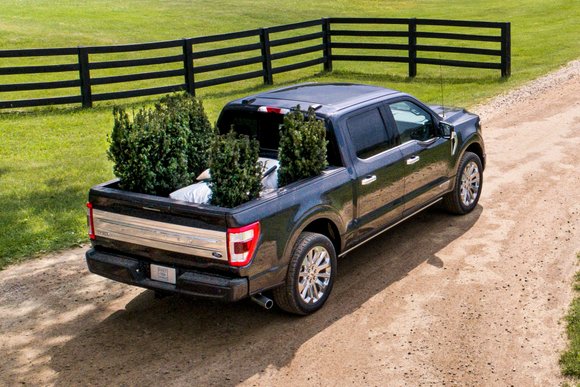 This isn't the first set of price hikes we've seen on the F-150 since the initial arrival of the latest generation. A year ago, the base truck started at $30,635, which is $700 less than the cheapest 2022 model. As we noted last year, the cost of a fully-loaded F-150 truck appears to be reaching closer to the $80,000 mark.
To be fair, most F-150 buyers may not bat an eye at the $215 price increase on some styles. Given the fact that Ford is offering a $1,000 discount on custom-ordered trucks, it may literally pay to wait. Ford recently told dealers it can't fill certain 2021 orders and is extending current incentives to the 2022 truck as a result.
The automaker is offering customers with a delayed order the option to score a 2022 F-150 with as much as a $3,500 rebate or 0% APR for 72 months. If you're willing to wait, this could offer an unbeatable deal on the latest version of the company's flagship truck just in time for the year-end holiday sale season.
A Ford spokesperson did not respond to a request for comment.
2021 F-150 pictured