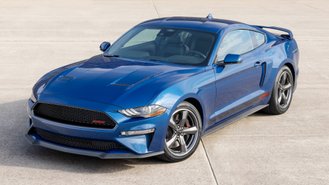 For years, the available 5.0-liter V8 engine in the Ford Mustang GT has made 460 horsepower. According to a report from Muscle Cars and Trucks, which was confirmed by a Ford spokesperson to Road and Track, Ford will be making changes to the power ratings for the available V8 engine that results in less power. This change is because of emissions regulations.

The outlet claims that Ford sent a memo to dealers with the news. In a statement to Road and Track, a Ford spokesperson confirmed that the change was made because of changes to emissions regulations. "Changes were made to meet more stringent LEV III regulatory emissions requirements that resulted in a horsepower reduction for the 5.0-liter V8 engine," said the spokesperson to the outlet.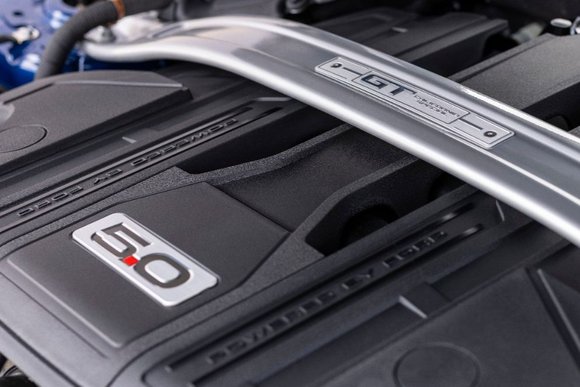 For consumers, this means the 2022 Mustang GT and Mach 1 will arrive with less horsepower than before. For the upcoming model year, the 5.0-liter V8 engine will make 450 horsepower and 410 pound-feet of torque in the GT trim. The same engine in the Mach 1 will be rated at 470 hp and 410 lb-ft of torque. These figures represent a decrease of 10 hp and 10 lb-ft of torque for both models.

This isn't a huge decrease and it's one that the majority of consumers probably won't even notice. The change doesn't affect the Mustang's place in the muscular sports car segment, either. The Chevrolet Camaro's 6.2-liter V8 produces 455 hp and 455 lb-ft of torque and the Dodge Challenger's available 5.7-liter V8 engine, which is available for roughly the same price as the GT model, is rated at up to 375 hp and 410 lb-ft of torque. So, the V8 hasn't lost that much ground on its competitors.

While Ford confirmed that it's making the change for the 2022 model year because of emissions regulations, it didn't provide any information on what changes it actually made. Interestingly, the supercharged 5.2-liter V8 engine in the Shelby GT500 that's rated at 760 hp went untouched. If Ford's really concerned about emissions, one would expect the automaker to alter that model. So, we're wondering what part of the LEV III regulatory emissions required Ford to update its 5.0-liter V8 engine and not others in the Mustang lineup.
Pictured: 2022 Ford Mustang GT