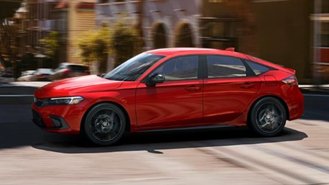 The 2022 Honda Civic Hatchback follows the fully redesigned Civic sedan that went on sale earlier this year, officially going on sale this week. Pricing for the Civic Hatchback starts at $23,915 (prices include destination), which represents an increase of $1,200 compared to the Civic Sedan.
Compared to last year, the 2022 Civic Hatchback is $700 more than the 2021 model that started at $23,397. An extra $700 for a vehicle with a new design, an updated interior, and more tech features is a great deal for shoppers. The range-topping Civic Hatchback Sport Touring costs $30,415, the same price as last year.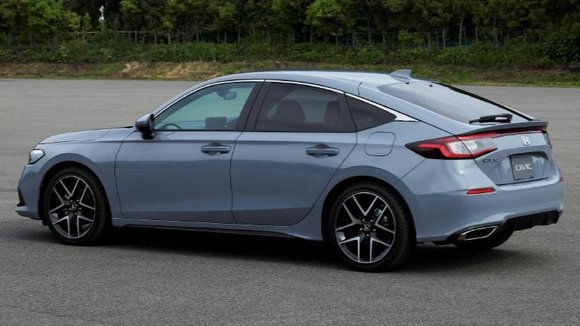 While the base Civic Hatchback costs $1,200 more than the base Civic Sedan, the gap between the two models ranges from $1,000 to $1,900 depending on trim level. Compared to the sedan, the hatchback is available with a six-speed manual transmission. The sedan is only offered with a continuously variable automatic transmission. Additionally, the Civic Hatchback is offered in an EX-L trim, which is unique to the body style.
Just like the sedan, the Civic Hatchback is available with two engines: a 2.0-liter four-cylinder and a turbocharged 1.5-liter four-cylinder. Power is rated at 158 horsepower for the 2.0-liter engine and 180 hp for the 1.5-liter motor.
There aren't many compact hatchbacks in the segment anymore, ever since Hyundai discontinued the Veloster and Volkswagen decided not to sell the Golf in the U.S. The 2022 Civic Hatchback is one of the more expensive options in the class. The Mazda3 costs $23,645, Toyota Corolla Hatchback is priced at $21,840, and Subaru Impreza starts at $20,255. Both the Impreza and Mazda3 are available with all-wheel drive, while the Civic Hatchback is front-wheel drive only.