Despite being a completely redesigned vehicle, it looks like pricing for the 2022 Honda Civic won't go up by much. According to pricing that was allegedly leaked on the forum Civic XI, the 2022 Civic sedan will command an extra $450 over the current model. For a full redesign, that's not a drastic price increase.
The leaked information on the forum claims that pricing for the 2022 Civic will start at $21,700 (prices don't include destination). Last year, the 2021 Civic carried a starting price tag of $21,250. The Sport trim sees the smallest increase, going from $23,050 to $23,100. The next trim in line, the EX, goes up by $300 to $24,700. Lastly, the range-topping Touring trim doesn't see a price increase at all, continuing to cost $28,300.
We should point out that this is an unconfirmed report, so things could change when Honda comes out with an official press release. Additionally, the leak only includes pricing for the sedan body style. We're still waiting for information on the 2022 Civic hatchback, Civic Si, and Civic Type R.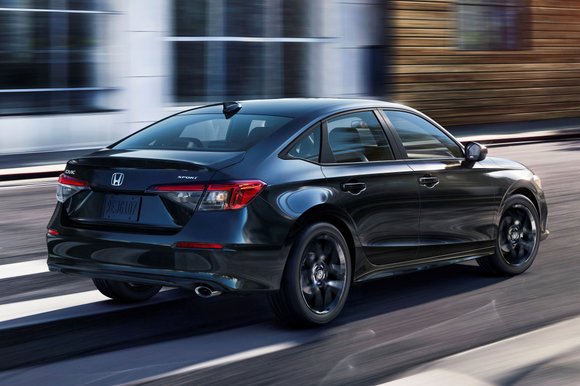 If the pricing holds up, that would make the new Civic one of the more expensive options in the compact class. The Mazda3 sedan starts at $20,650, Hyundai Elantra has an MSRP of $19,650, Nissan Sentra is priced at $19,460, and Toyota Corolla carries a starting price tag of $20,025.
Compared to the competition, the 2022 Civic could become a pricier choice in the segment, but looking at the changes, the increases in pricing mirror the ones automakers make for new model years. So, getting a completely redesigned vehicle for an extra $450 could be considered a steal. Honda appears to be following Hyundai's lead. The South Korean automaker introduced the all-new Elantra for the 2021 model year with just a $350 increase in pricing over the previous model year.
With the death of the Honda Fit, the 2022 Civic will become Honda's entry-level vehicle. For shoppers looking for the most affordable Honda, seeing the 2022 Civic start at $21,700 could be a shock, as the Fit with the manual transmission started at $16,759 with CVT-equipped models costing $17,534.
If you're not interested in paying an extra $450 for the 2022 Honda Civic, the automaker is offering the 2021 model with some good deals this month. We've seen 2021 Civic Sedans with lease deals that cost $169 per month for 36 months with $2,999 due at signing. APR offers for the 2021 Civic range from 1.9% APR for 60 months to 2.9% APR for 72 months. Buyers can also stack these APR rates with a $500 dealer cash incentive.