The cost to buy the best-equipped Honda CR-V just went up. According to the company's latest order guide, the 2022 CR-V Touring will come standard with all-wheel drive only. Now that the front-wheel-drive option has been discontinued, the Touring trim's base price has effectively increased by $1,900 as a result.
With an MSRP of $36,775 including destination, the 2022 CR-V Touring remains the most expensive style you can buy. Every trim gets a $400 price increase for 2022 with no significant changes in equipment. At nearly $37,000, the CR-V Touring is significantly pricer than a 2022 Chevrolet Equinox Premier ($33,795).
At $36,775, the CR-V Touring is slightly more expensive than the cheapest all-wheel-drive 2021 Passport, which has an MSRP of $36,015 for the Sport trim. Interestingly, it's also now precisely $1,000 more expensive than the $35,775 price tag of a 2021 Pilot LX SUV when equipped with optional all-wheel drive.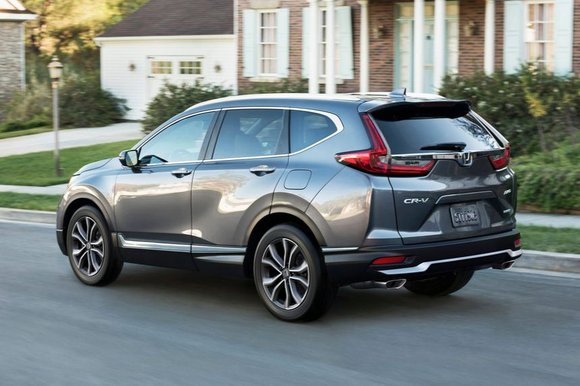 While it's likely that Touring buyers were opting for the fully-loaded CR-V to begin with, this does take away an option for those in warmer climates who may have no use for all-wheel drive. Having said that, opting for all-wheel drive sacrifices just 1 mpg according to the latest EPA fuel economy estimates (29 mpg vs. 30 overall).
Honda appears to be shaking things up in the high $30,000 range of its lineup. For example, the 2022 Pilot is over $6,500 expensive than the previous year with a base price of over $40,000 because the LX and EX were eliminated, at least for now. Later this year, the company says it will add an as-yet-unnamed base model.
If you want to buy a FWD CR-V Touring, you may want to do so now. The selection may not be great amid an inventory shortage, but availability is likely to get worse once the 2022 models arrive. Honda is currently offering interest rates as low as 1.9% APR for 48 months on all versions of the CR-V ahead of Labor Day.