When Honda announced that it would introduce a new TrailSport lineup aimed at consumers looking to go off-roading, the automaker didn't provide any information on what model would be the first one to kick off the new family. A few weeks after the initial announcement, we now know that the Passport will be the first vehicle in the TrailSport line.
To be able to tackle rugged terrain, the Passport TrailSport comes with several enhancements compared to the regular SUV. The exterior wears a unique grille, more aggressive front and rear bumpers, and heavy-duty skid plates that are finished in silver. The trim also gets special orange badges and 18-inch wheels that you won't find on any other model. The cabin is fitted with orange contrast stitching, amber interior lighting, and TrailSport logos. While these are nice, they don't help the Passport go off-roading.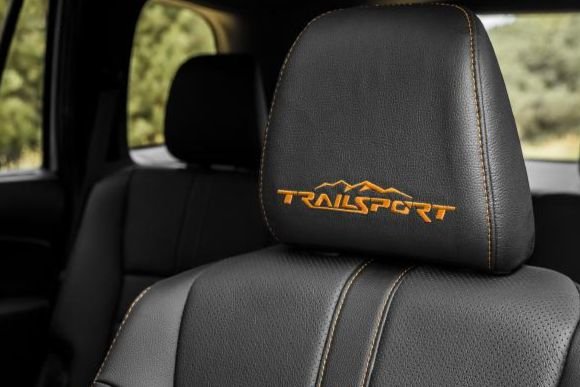 That's where new tires and a front and rear track width that's 10 mm wider are handy. The Passport TrailSport also comes standard with torque-vectoring all-wheel drive and Honda's Intelligent Traction Management System. Unfortunately, Honda hasn't touched the Passport's 3.5-liter V6 engine or suspension. So, the Passport TrailSport comes with a 280-horsepower V6 engine and 8.1 inches of ground clearance.
Based on Honda's initial announcement earlier this month, it's remained true to its word. The 2022 Passport TrailSport is more of an appearance package than a serious off-roader. Future TrailSport models are expected to come with more noticeable upgrades, but there's no timeframe for when those will come out.
Compared to its rivals, the Passport TrailSport is more of a competitor to the Toyota RAV4 Adventure or the Subaru Forester Sport and not the RAV4 TRD Off-Road or the Forester Wilderness. The RAV4 TRD Off-Road and Forester Wilderness come with serious upgrades like updated suspension, more ground clearance, and knobbier tires. Of the bunch, the Forester Wilderness appears to be the one that's for consumers serious about going off-roading with 9.2 inches of ground clearance, Yokohama all-terrain tires, a lower final-drive ratio, and a reprogrammed X-Mode all-wheel-drive system.
Pictured: 2022 Honda Passport