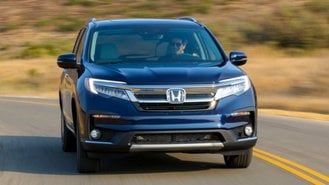 The Honda Pilot Sport will replace the LX as the SUV's new base trim, according to data derived from a recent order guide. However, even though the Pilot Sport is set to become the new base model, our analysis finds that it will actually cost over $4,200 more than the now-discontinued LX trim.
The 2022 Pilot Sport has an MSRP of $38,055 including destination, or $40,055 with all-wheel drive. That makes the latest version of Honda's 3-row midsized SUV $4,280 more expensive than the cheapest 2021 Pilot LX ($33,775). There are other ways in which this may not feel like a base model.
A closer look finds that the Pilot Sport will come surprisingly well-equipped. Although it will come with the same 280-horsepower V6 as other styles, Honda is (for some reason) including 20-inch Pewter Gray Alloy wheels, leather seats, and an 8-inch display audio system (vs. 5 inches in the LX).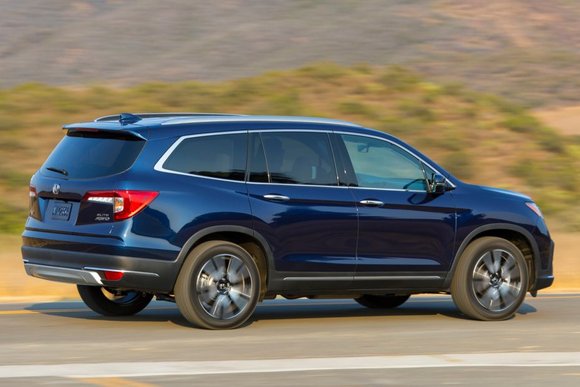 At this point, it may seem more accurate to compare the Pilot Sport with the outgoing EX, which has also been discontinued. The 2021 Pilot EX starts at $36,455 but comes with cloth seats and 18-inch wheels. As a result, we can't help wondering what the purpose of the Pilot Sport even is.
Honda says the new base model is "aimed at younger buyers." Whether or not 20-inch rims are suited to the task seems to be a matter for interpretation. However, this preliminary info may be useful for shoppers wondering why the 2022 Pilot debuted with a much higher price tag back in July.
We'll have to wait for official details to know more. Having said that, a base price of just over $38,000 could be a deterrent for some buyers. After all, the cheapest Toyota Highlander starts at $36,420, while the Kia Telluride has a price tag of $34,015 assuming you can escape Telluride markups.
Honda's change does make it slightly easier to understand the Pilot's position relative to the 2-row Passport. Since its 2019 redesign, the Passport Sport has been that model's base configuration. Further up the range in price, the upcoming Pilot TrailSport could offer a compelling alternative.
Build & Price Your Honda Pilot
2022 Pilot Elite pictured