The Hyundai IONIQ 5 has quietly gotten more expensive. According to an updated order guide, the electric SUV recently got an increase in MSRP to the tune of up to $500. The price increases range in size and affect all trim levels. The changes aren't yet reflected on Hyundai's online configurator, so here's a look at the new prices you'll soon see.
As confirmed by Hyundai spokesperson Miles Johnson, minor price increases took effect on March 30. The 2022 IONIQ 5 now ranges in price from $41,195 for the entry-level SE Standard Range with rear-wheel drive to $56,245 for the line-topping Limited with all-wheel drive (destination included).
The entry-level SE Standard Range trim sees a $250 increase while the mid-level SE and SEL trims get a $350 increase, and the Limited trim sees a $500 increase. The price increases equate to a less-than-1% jump in MSRPs.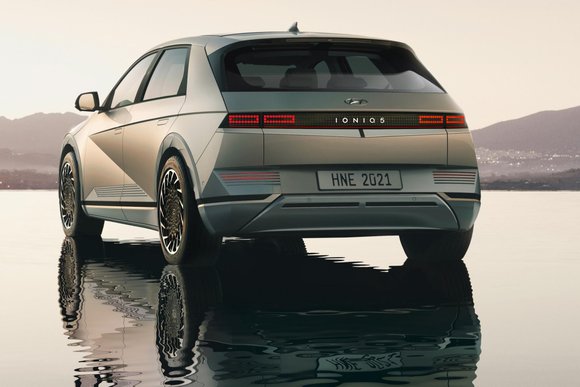 Even though mid-year price increases are to be expected and this isn't likely to be a deal-breaker, the IONIQ 5 mid-and upper trim levels only just started arriving at the beginning of this year, and the SE Standard Range variant is due to arrive anytime now.
Interestingly, the price increase hasn't created a gap between the invoice price and the MSRP. As we previously reported, Hyundai may have eliminated dealer holdback which often limits discounts and other incentives passed on to the customer due to little or no profit margin. That continues to appear to be the case.
That said, Hyundai does offer low APR financing to well-qualified buyers. Their best rate is 2.25% APR for 60 months, but a 72-month loan term is also available at a higher rate. It's worth noting that the IONIQ 5 is eligible for a $7,500 federal tax credit, a $2,000 California Clean Vehicle Rebate, and a $750 California Clean Fuel Reward.
Alternatively, if you're not looking to fully commit to a purchase but still want to take advantage of the federal tax credit and state plug-in incentives, opting to finance with Hyundai Evolve Retail, Hyundai's balloon-payment option with a lease-like structure, may be the best solution as Hyundai is keeping the federal tax credit to themselves on traditional leases.