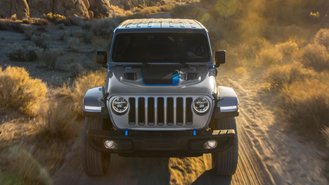 Once again, the price of the 4-door Jeep Wrangler Unlimited 4xe plug-in hybrid SUV has increased. Since the popular fuel-efficient PHEV debuted earlier this year, we've tracked multiple price increases, with the latest one being about $1,000 more for model-year 2022.
According to data derived from Jeep's order guide, the MSRP for the 2022 Wrangler Unlimited Sahara 4xe will start at $54,125 including destination (up from $53,120), and the Rubicon 4xe will start at $57,825 (up from $56,820). Both equate to a $1,005 price increase.
We're used to seeing somewhat modest year-over-year price increases. However, a closer look reveals that the actual year-over-year change is actually to the tune of $4,635, about a 9% increase, compared to initial 4xe prices at launch of $49,490 and $53,190 respectively.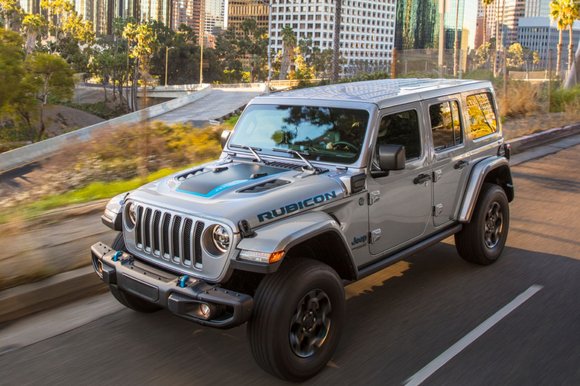 There appear to be no discernable differences when comparing standard equipment across both model years. The 4-door PHEV is in high demand and can be difficult to find in stock. If you can get your hands on one, it's worth knowing that the 4xe is eligible for a $7,500 federal tax credit, potentially bringing immense savings, particularly when leasing.
The 2021 Sahara 4xe continues to be cheaper to lease than the brand's gas-guzzling variants. For example, in Southern California, the monthly payment for the Sahara 4xe starts at $225. With $3,920 due at signing on a 42-month lease term, that's an effective monthly cost of $318. On the other hand, the monthly payment for the gas-powered Wrangler Unlimited Sport S starts at $291 with $3,965 due at signing, an effective monthly cost of $385.
2021 Wrangler Unlimited pictured