Kia is introducing a new entry-level S trim to the 2022 Niro EV lineup. Based on data derived from the latest order guide, the new base trim will cost $900 less than the current EX model but is not yet available on Kia's online configurator. A deep dive into the data shows what you can get for $900 less.
To be clear, the 2022 Niro EV EX and EX Premium trims are almost identical, save for some subtle differences in interior amenities. Kia PR Representative, James Hope, confirmed via email that the changes for the upcoming Niro EV S involve a standard 6-speaker audio system, whereas both the EX and EX Premium come standard with an 8-speaker Harmon Kardon premium audio system.
Additionally, the S trim won't be equipped with navigation, navigation-based smart cruise control (N-SCC), or highway driving assist (HDA), whereas the EX and EX Premium trims get all of those features as standard. Instead, the S will have smart cruise control. The electric driving range for the Niro EV S will even remain the same at 239 miles on a single charge.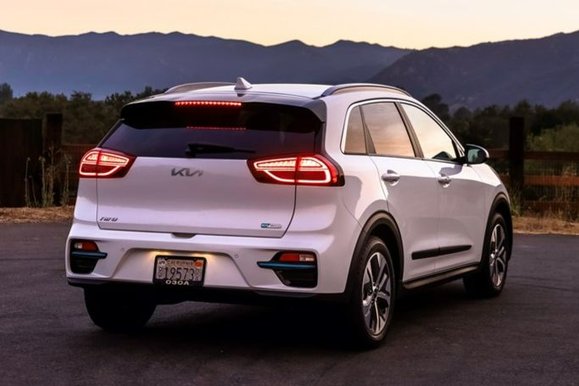 Interestingly, the S trim's MSRP will start at $40,445 including destination — only $900 less than the EX trim. It begs the question: why make a cheaper version just ahead of a redesign for the 2023 model year?
Fortunately, all Kia Niro EVs are eligible for up to $10,250 in savings that consists of a $7,500 federal tax credit, a $2,000 California Clean Vehicle Rebate, and a $750 California Clean Fuel Reward. This potentially brings down the price of a new Niro EV S to $30,195 before taxes and fees. Residents in other low-emissions states may qualify for similar incentives in their areas.
This month, the promotional 36-month lease offer on the 2022 Kia Niro EV EX, in Southern California, starts at $289/month with $3,499 due at signing and includes a 10,000-mile annual driving allowance. Unlike some competitors, Kia passes along the value of the federal tax credit in the form of lease cash on the Niro EV.
This exceptional offer stands out because earlier this year, Kia introduced a lease-like payment structure called Kia Retail Advantage for the new EV6, which utilizes balloon financing. Competing brands use a similar payment structure for their EVs because it's the only way they pass along the full value of the federal tax credit to customers rather than keeping it for themselves with a traditional lease.