Kia's in the middle of overhauling a number of its vehicles. The all-new Sorento just came out, the Stinger was recently introduced with a mid-cycle refresh, the Optima was replaced with the all-new K5, and there's a new Sportage in the pipeline. According to a report from The Korean Blog, the Sedona will not only feature SUV-like design elements when it goes on sale in the U.S., but will also carry a different name. Instead of being called the Sedona, the minivan will reportedly be sold under the Carnival name.
Rebranding a vehicle isn't new for Kia, the South Korean automaker recently did it with the K5, which was previously called the Optima. Kia decided to rename the Optima to match its global lineup, which is exactly what it would be doing if it decided to rename the Sedona the Carnival. So, it's not like it's coming out of thin air.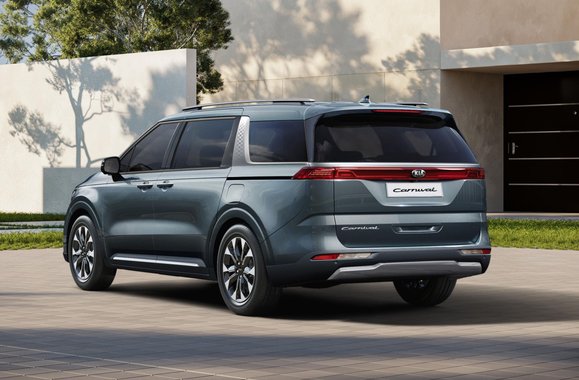 The change won't affect customers too much. Instead of walking into a Kia dealership and finding the Sedona, they'll find the Carnival. While it may seem like a large change, it's not in the grand scheme of things. Additionally, it's nowhere near as large as the other changes that Kia's making to its minivan.
Kia hasn't showcased what the U.S. version of the upcoming minivan will look like, but the automaker revealed the global version of the minivan. Compared to the new one, the upcoming 2022 Sedona, or Carnival, features much bolder lines to, in Kia's words, be more SUV-like. The minivan will be larger than its predecessor, which results in more interior space and cargo capacity. New tech will be impressive, as well, as the minivan is set to be available with a 12.3-inch digital gauge cluster and a 12.3-inch infotainment screen. As far as power goes, the model will most likely use a 3.5-liter V6 engine. Unlike other minivans, Kia isn't expected to offer all-wheel drive or a hybrid powertrain with its van.
Since the Sedona is already available on sale for the 2021 model year, the Carnival will likely arrive as a 2022 model. With all of the changes, pricing is sure to start at above $31,520, which includes destination.