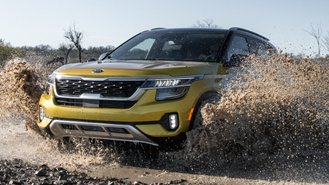 Kia will further round out its lineup of Nightfall Edition SUVs with the arrival of the 2022 Seltos. According to a dealer order guide, pricing for the all-wheel-drive Seltos Nightfall Edition will start at nearly $28,000, replacing the discontinued Seltos Turbo S and becoming the most affordable way to buy a turbocharged Seltos.
With an MSRP of $27,865 including a $1,175 destination charge, the 2022 Seltos Nightfall Edition will command a $900 premium over the Seltos EX ($26,965). However, unlike the EX, a closer look finds that the Nightfall will become the cheapest way to get the vehicle's 1.6T engine and 7-speed dual-clutch automatic.
That's because Kia has opted to discontinue the 1.6T version of the Seltos S for 2022. As a result, the S will only be available with the less-powerful 2-liter 4-cylinder mill rated at 146 hp (versus 175 hp with the turbo). This could make the Nightfall Edition appealing if you're looking for a bit more passing power on the road.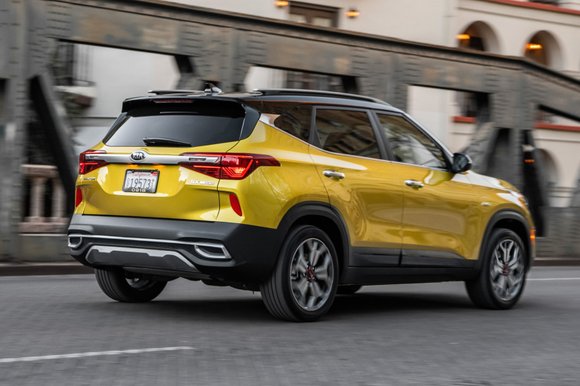 Still, the Nightfall Edition will be $1,100 more expensive than the outgoing S Turbo ($26,765). While standard equipment will be nearly identical, key differences will be unique 18-inch matte black wheels, a black radiator grille, and black roof rails and side sills. Like all Seltos trims, the SUV will also get the brand's new badge.
We think it's also worth noting that all 2022 Seltos trims will soon come standard with automatic emergency braking, lane-keeping assist, and more. Currently, these safety features aren't included on the entry-level LX. While Seltos starting prices will increase as a result, the extra tech could help make the model a better deal.
Note: 2021 Seltos pictured