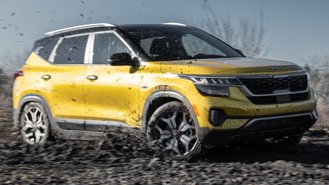 Kia's new corporate logo will soon grace the 2022 Seltos, according to a recent dealer order guide. As a result, the subcompact SUV will join a growing list of Kias to benefit from a branding change consumers may have already started to notice on the all-new Carnival minivan as well as the revamped 2022 Stinger sedan.
The South Korean automaker is currently in the process of a broader rebranding effort. On Tuesday, it announced that it was changing its name from Kia Motors North America to Kia North America. We also learned that the new global Kia logo (below) will eventually adorn every vehicle in its lineup here in the U.S.
But that's not the only branding change in store for the 2022 Seltos (not pictured), which will enter its second year of sale. Kia has also decided to delete the trim name badging from the rear of the vehicle. As a result, it could become somewhat more difficult to spot the differences between the various Seltos trims.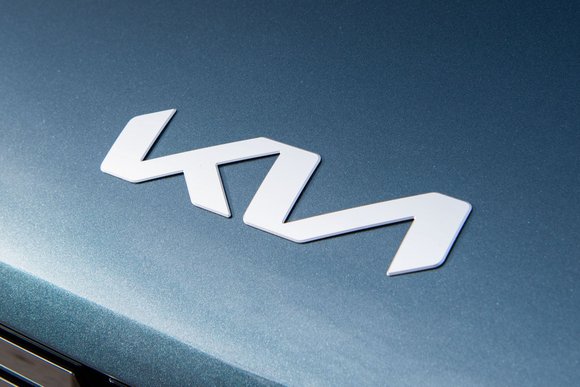 Eliminating trim-level badges isn't a new concept. For example, both the Mazda CX-30 and Hyundai Kona lack such indicators. Apart from visual simplicity, changes like this could be a good thing for buyers who aren't looking to announce to the world that they decided to buy a more affordable vehicle configuration.
That said, the line these days between what looks "cheap" and "expensive" has blurred with the addition of more standard equipment. For example, the wildly popular Kia Telluride remains a hot commodity among SUV buyers with high dealer markups as a result. Even loaded Seltos prices can approach $30,000.
Other than minor tweaks, the biggest change for the 2022 Seltos will arguably be the addition of a Nightfall Edition in line with other Kia SUVs. The new trim will feature a blacked-out look like the 2021 Sportage Nightfall Edition introduced over a year ago following the addition of the Nightfall Edition Telluride crossover.