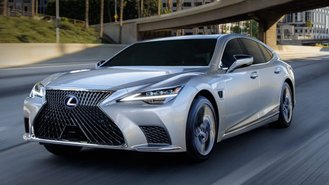 The hybrid version of Lexus' flagship luxury car is getting a massive price hike. Based on data derived from the brand's latest order guide, the 2022 Lexus LS Hybrid is getting an over-$21,000 price increase compared to the previous year. As a result, the LS hybrid will command a $36,000 premium over the gas model.
For 2022, the MSRP of the Lexus LS 500h is listed at $113,075 after a $1,075 destination charge. The cheapest 2021 LS 500h had a sticker price of $91,575. That's a difference of $21,500, a significant year-over-year price increase. However, a closer look finds that there are some important differences in equipment.
Lexus is no longer offering a rear-wheel-drive LS Hybrid, and the all-wheel-drive 2022 sedan has an $18,025 difference in price versus the all-wheel-drive version of last year's car. The 2022 model is practically fully-loaded with features like Lexus Teammate, an advanced driver assistance system, and Lexus Safety System 2.5+.
According to Lexus spokesperson Amanda Roark, the LS Hybrid is the only model in the brand's lineup with this level of safety technology standard. Features associated with the Luxury Package are now standard, too, including an adaptive air suspension system, head-up display, panoramic-view monitor, and more.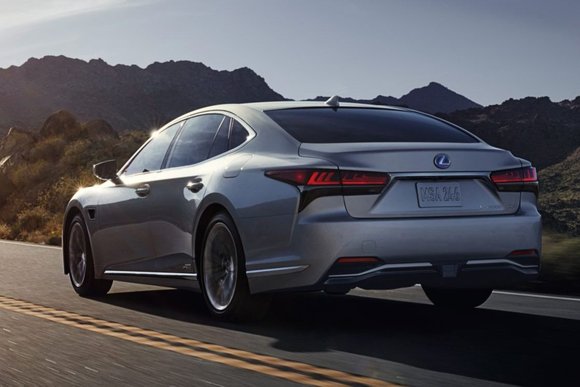 Due to the changes, the difference in price between the standard LS and the hybrid has increased substantially. The cheapest LS 500 now starts at $77,075, while the LS 500h is priced from $113,075. That's a $36,000 difference in MSRP, an extremely high premium for the privilege of owning a hybrid-powered LS sedan.
While it's possible that LS Hybrid buyers were already opting for fully-loaded cars, there may have been no incentive for Lexus to continue offering as many configurations with buyers gravitating toward SUVs. 2022 EPA fuel economy figures come in at 25 mpg for the hybrid versus 21 mpg for the all-wheel-drive gas car.
This isn't the first time that Lexus has raised prices on the LS Hybrid. Just last year, CarsDirect reported that LS 500h pricing increased by over $10,000. At the time, the company told us that the car featured "a new simplified package strategy which reduces build complexity and provides guests with popular specs."
The latest model seems to have continued this strategy to a more extreme degree. To put that into perspective, the mainstream Toyota brand has narrowed the differences in prices between its gas and hybrid cars over the past several years, making an upgrade a more sensible choice amid higher gas prices.