The refreshed 2022 Lincoln Navigator officially entered into production earlier this January after being introduced last August. Despite only recently heading down the production line, Lincoln is already limiting the number of 2022 Navigators it wants to produce this year, as the SUV will become a custom-order vehicle only.
"The 2022 Lincoln Navigator is only available for customer order," reads Lincoln's website. "Some models, trims, and features may not be available. Please contact your local Lincoln Retailer for updates and assistance."
As Ford Authority points out, the move to make the 2022 Navigator a custom-order vehicle comes after Lincoln has stopped production of the large SUV multiple times because of supply chain issues. The automaker's Kentucky Truck Plant, which is where the Ford Expedition, Navigator, and Ford Super Duty truck are built, has been struggling to keep up with demand for all of the models that are manufactured there.
Ford, Lincoln's parent company, has also moved toward wanting more consumers to order vehicles directly from the factory instead of having dealers place orders for cars. So far, the plan has worked for Lincoln. The outlet states that new Lincoln retail orders increased by 291% in February compared to last year.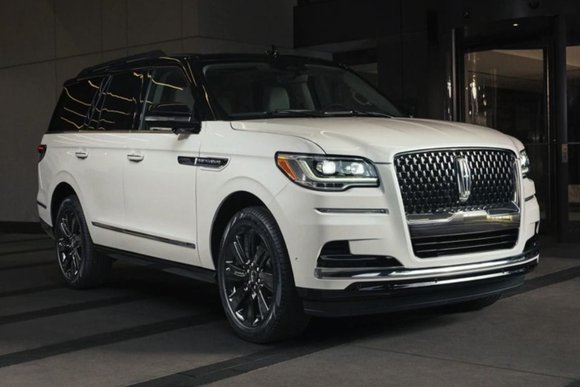 While Lincoln hasn't confirmed how long consumers will be waiting for their Navigators, the automaker's OEM FAQ section claims that "lead times will vary by model and configuration" for all vehicles that are custom ordered. For shoppers looking to purchase a new 2022 Navigator at a dealership, we think it could be possible to find one in stock, but highly unlikely based on our analysis of national inventory listings.
In addition to limiting the 2022 Navigator to being a custom-order vehicle, Lincoln also took the Active Park Assist 2.0 feature off the table earlier this month. All 2022 Navigators built after April 15 will be manufactured without the feature. Instead, they'll come with the Active Park Assist 2.0 Prep Kit that brings all of the necessary sensors and wiring to get the feature once Lincoln gets the necessary chips. Once that happens, dealers will install the necessary chips at no cost, bringing the feature online.
Lincoln is expected to shift focus onto the 2023 Navigator soon, as production of that large SUV should begin this fall. So this could be a temporary way before moving on to the next model year.
Build & Price Your Lincoln Navigator
Pictured: 2022 Lincoln Navigator