Nissan offers a diverse and heavily-redesigned lineup for 2022. Shoppers looking for a feature-packed car, truck, or SUV can expect to find significantly better choices for the coming year. In most cases, 2022 Nissan models have later release dates than competitors.
Whether it's a redesign like the all-new Frontier or the value-packed Versa, odds are that Nissan will have something for everyone. Here's an overview of what to expect for the 2022 model year on select models at this point.
2022 Nissan Cars
Nissan's most-affordable sedan car remains relatively new following a 2020 redesign. As a result, we anticipate no major changes.
The compact car (pictured above) will get a new Midnight Edition but no other major changes.
No significant changes expected to the brand's full-size sedan.
2022 Nissan SUVs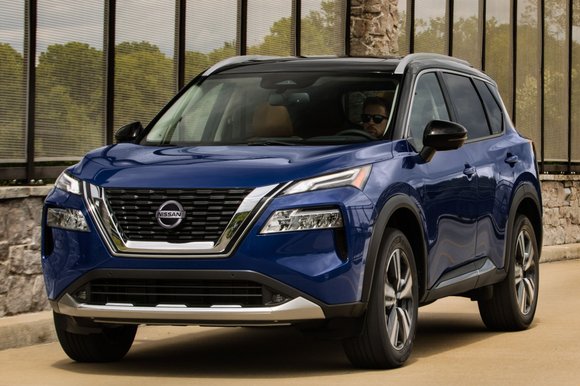 The brand's smallest SUV saw a refresh for the 2021 model year and is expected to see no major changes.
The Rogue Sport may see its first real redesign for 2022. While this has not yet been confirmed, it remains a distinct possibility given the fact that the crossover was introduced way back in 2017.
Following a full redesign for 2021, we anticipate no major changes to the Rogue (pictured).
The Murano is expected to be a carryover. It remains to be seen whether or not the two-row crossover will be overshadowed by newer and more feature-rich models like the Rogue and Pathfinder.
The mid-sized Pathfinder received a complete redesign and offers more technology than ever before. The three-row SUV went on sale this past summer and is available at dealers nationwide.
2022 Nissan Trucks
In what could be one of Nissan's most important releases of the year, the Frontier is a complete redesign. The truck (pictured) was released this fall and is on sale now at dealers.
2022 Nissan Titan
Official Titan specs haven't been released as of this writing. For now, we expect no major changes to the brand's largest pickup truck.
2022 Nissan EVs