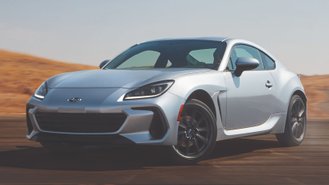 The number of affordable sports cars has drastically decreased over the years. The Subaru BRZ, which has been a torchbearer of affordable sporty cars since its introduction in 2013, received updated styling, a revised engine, and upgraded tech for the 2022 model year. With the changes, we were expecting pricing for the 2022 Subaru BRZ to increase compared to the 2020 model. For all the enthusiasts out there that were holding their breath, there's some good news, as pricing for the 2022 BRZ starts at $28,955 with destination.
That starting price tag is for the new entry-level Premium trim. Compared to the outgoing 2020 BRZ, the 2022 model is $790 cheaper. The catch, is that the new BRZ is available in two trims: Premium and Limited. Subaru only offered the 2020 BRZ in the range-topping Limited trim. In a direct comparison, the 2022 BRZ Limited costs $31,455, while the 2020 BRZ Limited is priced at $29,745. So, the 2022 BRZ is actually $1,710 more expensive.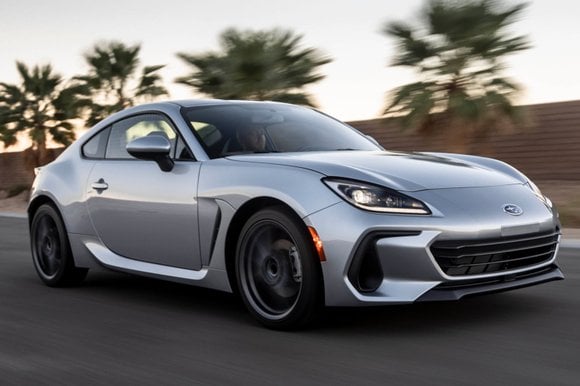 As far as updates go for a new model year, that's not a big difference. Especially since the 2022 BRZ now comes with a 228-horsepower engine, an 8-inch touchscreen, a 7-inch digital display, Apple CarPlay, Android Auto, a limited-slip differential, dual-zone climate control, heated exterior mirrors, and 17-inch alloy wheels. These features are included in a package that looks nicer than before.
The Limited trim brings more tech features that include blind-spot monitoring, lane-keeping assist, and rear cross-traffic alert, along with more performance components that include 18-inch wheels and Michelin Pilot Sport 4 summer tires. A $2,500 difference between the Premium and Limited trim seems like a large difference, but the new tech features are a welcome addition.
Going with an automatic transmission raises the price of the Premium trim by $1,600, while it's an $1,800 option on the Limited. The six-speed auto brings Subaru's EyeSight driver-assist suite of features and high-beam assist on both trims. The automatic with the Limited also adds reverse automatic emergency braking, hence the $200 difference.
It's worth noting that Subaru skipped the 2021 model year for the BRZ. Additionally, Toyota is coming out with a new 86 that is a near-identical twin to the BRZ. That model will go on sale after the BRZ, which will arrive at dealerships later this fall, so we'll have to wait a little bit longer to see how the 2022 BRZ and 2022 86 compare to one another in pricing. For a quick rundown on competitors, the Mazda MX-5 Miata is priced at $27,825 and the new Volkswagen GTI costs $30,540.