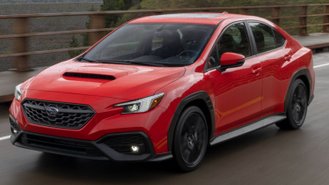 When the new generation of the Subaru WRX came out for the 2022 model year, the world was patiently waiting to see what Subaru had in store for the high-performance STI model. Unfortunately, Subaru has some bad news on that front, as the Japanese brand doesn't have any plans to build a WRX STI based on the current-gen model.
The automaker issued a statement that confirmed the decision, claiming that as the automotive industry moves toward electric vehicles, Subaru's "future sports and performance cars should evolve to meet the needs of the changing marketplace and the regulations and requirements for greenhouse gasses (GHG), zero-emissions vehicles (ZEV), and Corporate Average Fuel Economy (CAFÉ)."
As part of Subaru's effort to make vehicles that meet the brand's electrification efforts, the automaker is looking to explore ways to electrify the next-gen WRX STI. With Subaru putting a lot of effort and focus into finding ways to electrify the upcoming WRX STI, the automaker has no plans to come out with a new WRX STI with an internal combustion engine that's based on the current WRX platform.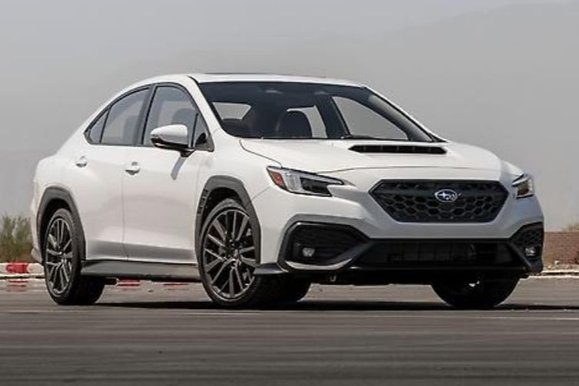 Subaru didn't provide a lot of information on what we can expect to see from the electrified WRX STI in the future. The model could be a hybrid or a fully electric model. It's also unclear of Subaru's timeline for when it expects to unveil the electrified WRX STI. With Subaru's first EV with the Solterra, set to come out for the 2023 model year, we think the electrified WRX STI won't be out for at least another few years.
This is huge news for Subaru's STI division, which was introduced in 1988 and aimed at putting the automaker on the map in the world of racing. While racing, especially rallying, has been a huge thing for the brand, the first vehicle to have an STI badge was the Legacy STI in 1992. The first STI model to arrive in the U.S. was the WRX STI that arrived in 2004 and became the brand's flagship vehicle. We're sure WRX STI fans will be unhappy with the news, but we're excited to see how the STI nameplate evolves for the upcoming generation
See the Latest Subaru Deals & Incentives
Pictured: 2022 Subaru WRX