After seeing Toyota submit an application for "i-Force Max" to the U.S. Patent and Trademark Office, the Japanese automaker has now released a teaser showing an engine cover with the same moniker. While we don't have any official specifications on the upcoming engine, it's an exciting teaser for the aging pickup truck.
The i-Force name originally appeared on the first Tundra in 2000, which is when the full-size pickup was launched. The name was on the 4.7-liter V8 engine that made 245 horsepower and 315 pound-feet of torque. When Toyota introduced a redesigned Tundra in 2007, the i-Force name moved to the 5.7-liter V8 engine that was rated at 381 hp and 401 lb-ft of torque.
Because of Toyota's track record, it's possible that the i-Force MAX name could be used for a new engine in a fully redesigned Tundra. Rumors point toward the new Tundra getting a twin-turbocharged V6 or a hybrid powertrain. Of course, being a full-size pickup truck, there's a strong chance that the name could be used for a new V8 engine.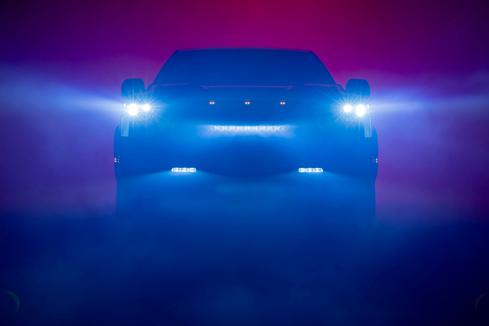 With others in the full-size segment have innovative hybrid and all-electric powertrains, Toyota is lagging behind. Additionally, the majority of full-size options are available with turbocharged engines, while the Tundra only comes with a V8. Ford offers the F-150 with a true hybrid powertrain, as well as the all-electric Lightning. The Ram 1500 comes with a mild-hybrid system, while the Chevrolet Silverado 1500 is available with a turbocharged four-cylinder engine.
Unlike Chevrolet and Ford, which have openly spoken about electric pickup trucks, the only thing Toyota has really said on the matter is that electric and hybrid trucks are coming soon. Earlier this April, the Japanese automaker stated that it "intends to bring electrification to its pickup truck lineup in the near future, including hybrid and BEV powertrains." It's possible that the upcoming third-gen Tundra could get an electrified powertrain.