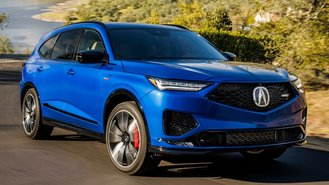 The Acura MDX is getting a noticeable price increase for 2023. According to a bulletin sent to dealers, most trims will see as much as a $1,200 price hike for the coming year. At the top of the range, the most expensive 2023 MDX will cost nearly $74,000. Here's what to expect with prices.
At the entry-level, the 2023 Acura MDX starts at $50,245 including a destination fee of $1,195. That's $1,200 more than the current MDX pricing of $49,045, reflecting a $1,050 increase in MSRP and a $150 Acura destination charge increase. We're seeing the same increase on most trims.
When it comes to the higher-performance MDX Type S, the 2023 price increase is $800, going from last year's MSRP of $67,745 to $68,545. Opting for the Type S with Advance Package brings the price to $73,895, costing roughly the price of an Audi Q7 with Prestige Package (MSRP $74,495).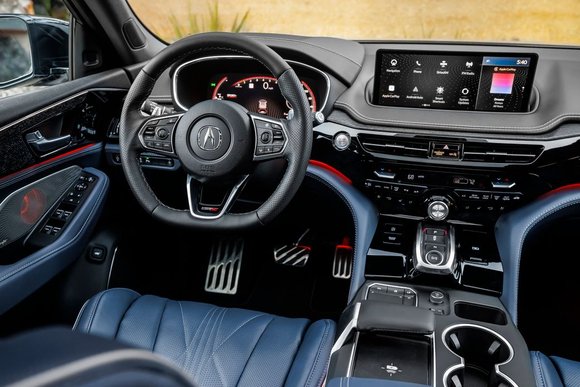 Unfortunately, Acura has not yet released full specs and details on what to expect as far as year-over-year changes. As a result, it may be too early to decide if the 2023 Acura MDX will be worth the wait, or whether or not it makes more sense to buy a 2022 MDX while you can.
Annual price increases aren't unusual and typically fall between 1% and 3% excluding destination. A $1,050 change in base MSRP equates to a 2.2% price hike, which is well within that normal range. Sadly, real-world prices may vary considerably and involve dealer markups.
It's slim pickings when it comes to deals. Based on current incentives, the best 2022 MDX deal is 3.9% financing for 60 months. Current Acura owners & lessees do have an advantage, however. Most MDX trims have a $1,000 loyalty discount, while the MDX Type S gets $1,500.
There are no deals yet on the 2023 MDX, though this will likely change closer to its release date. We expect dealers to begin taking 2023 MDX orders this summer, though an inventory shortage could force buyers to pay a sizable premium for the popular luxury crossover SUV.
Explore Acura MDX Prices & Deals
2022 Acura MDX pictured