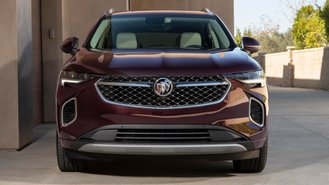 Buick has increased prices on the Envision crossover by as much as $5,810 for 2023. Based on the latest order guide data, the 2023 Envision price increases exceed 14% on some styles. However, a closer look finds that the SUV benefits from a significant boost in standard equipment compared to the previous year.
At the entry-level, the 2023 Buick Envision Preferred starts at $33,400 excluding destination, a $1,900 price increase compared to the 2022 Envision MSRP of $31,500. The mid-tier Essence trim sees a $1,900 price increase too, though the range-topping Avenir is up by $5,810, reaching $47,460 with all-wheel drive.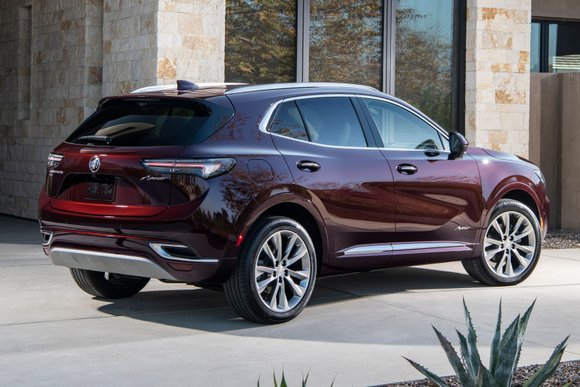 In the case of a front-wheel-drive Avenir ($45,660 for 2023), buyers will find a 14.6% price hike over the 2022 MSRP of $39,850. Fortunately, Buick's order guide revealed for us that the 2023 Envision price increase can largely be attributed to a boost in standard equipment when compared with the previous configuration.
First, the 2023 Envision Avenir comes standard with the Technology Package which adds enhanced automatic emergency braking, automatic parking assist, adaptive cruise control, and more. The option previously had an MSRP of $1,965. Next, Buick is including a panoramic roof that used to be priced at $1,450.
According to a Buick spokesperson, the Avenir also gets standard Metallic Paint and the Safety Package. While Buick did note that the 2022 model year had some inconsistencies in equipment related to the chip shortage, the latest pricing does create a roughly $8,100 difference in price between the Essence and Avenir.
At $33,400, the cheapest Envision you can buy is now more affordable than a 2023 Chevy Blazer ($35,100). It also manages to undercut the 2023 Nissan Murano ($33,660). For the money, the Envision could be an appealing alternative to other 2-row SUVs for shoppers looking for more premium flair in their next vehicle.
2022 Envision pictured