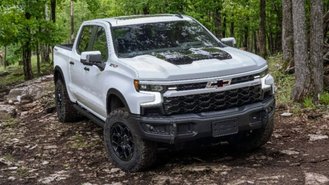 Despite receiving a major refresh for 2022, the Chevrolet Silverado 1500 arrived with some noteworthy changes for the 2023 model year, which included a price increase. Now, Chevrolet is raising prices for the 2023 Silverado 1500 again, reports GM Authority.
As the outlet points out, pricing has gone up by a wide margin depending on trim level. A quick breakdown of the price changes is below:
WT: $800
Custom: $1,100
Custom Trail Boss: $1,400
LT: $1,400
RST: $1,500
LT Trail Boss: $1,800
LTZ: $1,600
High Country: $1,400
GM Authority claims that $100 of the increase comes from a higher destination fee, which has gone up from $1,795 to $1,895. With the price increases, the Silverado 1500 now ranges from $38,195 for the WT trim up to $78,490 for the ZR2 Bison.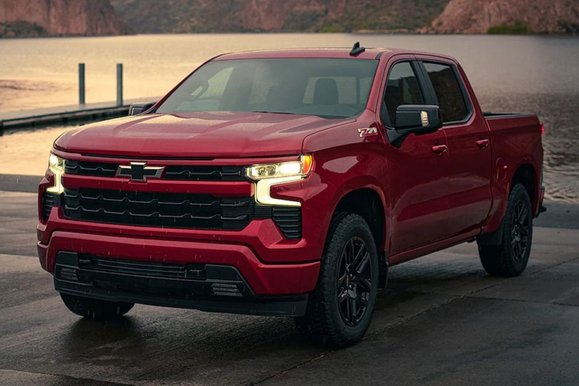 The 2023 Silverado 1500 arrived with a new ZR2 Bison trim, along with an updated turbocharged 3.0-liter six-cylinder diesel engine with extra power. The diesel engine gained an extra 28 horsepower and 35 pound-feet of torque. When Chevy introduced the 2023 Silverado 1500, it arrived with a price increase of $1,050 over the 2022 model year.
The outlet doesn't have any information on why Chevrolet increased pricing for the 2023 Silverado 1500 this month. With other automakers raising prices on their vehicles because of inflation and supply chain issues, we suspect the recent price increase for the Silverado 1500 is because of similar issues.
With the price increase, the Silverado 1500 becomes one of the pricier trucks in the segment. The Ford F-150 ($36,240) and GMC Sierra ($37,145) cost more than the Silverado 1500, while the Toyota Tundra ($38,760) and Ram 1500 ($38,985) are more expensive.
Source: GM Authority