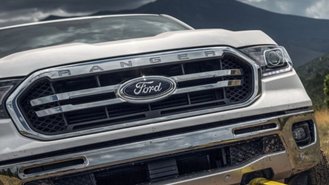 Hot on the heels of introducing the Ford Bronco Raptor, Ford is looking to come out with a Raptor version of the Ranger pickup truck. Reports indicate that the high-performance version of the midsize pickup truck is supposed to debut before the end of the month. Now, a new report from Ford Authority claims that the upcoming pickup will carry a starting price tag of $52,500 when it goes on sale.
The outlet cites unnamed sources for the information. If true, that price would make the Ranger Raptor the most affordable way to get into a Ford vehicle with a Raptor badge. The F-150 Raptor starts at $67,070 with destination, while the Bronco Raptor carries a starting price tag of $69,996. Currently, the Ranger starts at $26,795, so the Ranger Raptor would be nearly double.
Ford hasn't released any official information on the Ranger Raptor yet, but Ford Authority reports that the pickup truck will be powered by a turbocharged 3.0-liter V6 engine. It's the same one found in the new Bronco Raptor, which makes sense. In that application, the engine produces more than 400 horsepower — Ford hasn't confirmed output for the vehicle.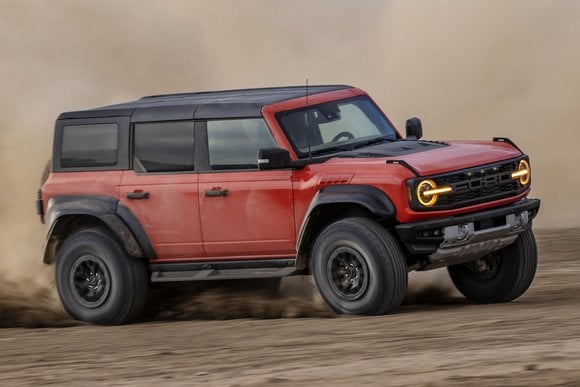 At the moment, details are vague on the Ranger Raptor. Ford hasn't confirmed whether the vehicle will see the light of day yet. We've seen spy shots of the Ranger Raptor in the wild being tested alongside the Bronco Raptor, but nothing is official. The F-150 Raptor has been incredibly popular for Ford and the Bronco Raptor looks like it will be an immediate hit, so spreading out to the Ranger Raptor makes plenty of sense. Ford already sells the Ranger Raptor in the U.K., Australia, and South Africa, so it wouldn't have to make too many modifications for the U.S. market.
With a new generation of the Ranger on the way, it's possible that Ford could launch the Raptor trim with the new generation of the pickup truck. Or, Ford could say goodbye to the current-gen Ranger with the introduction of a Raptor version. There's a lot we don't know about the upcoming pickup truck, but based on the reports, we're going to get more information on the model shortly.
Check Out Ford's Latest Deals & Incentives
Pictured: 2021 Ford Ranger (Top), 2022 Ford Bronco Raptor (Middle)