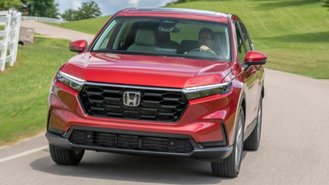 Honda's two newest vehicles are losing an important safety feature. According to the latest order guide data and confirmation from a company spokesperson, both hybrid and gas versions of the redesigned 2023 Honda CR-V and Accord will lose blind spot warning due to supply chain constraints and see price cuts as a result.
Based on our analysis, the 2023 Honda Accord, Accord Hybrid, CR-V, and CR-V Hybrid are all affected. The models were recently redesigned with an emphasis on fuel economy and safety. However, Honda confirmed to us yesterday via email that the models will not be sold with its Blind Spot Information System, or BSI.
While Honda's spokesperson did not elaborate on just how many cars will be affected and for how long, the changes may not be all that surprising. After all, many automakers now list a disclaimer online about certain features not being available due to supply chain issues, and many cars have missed out on key features.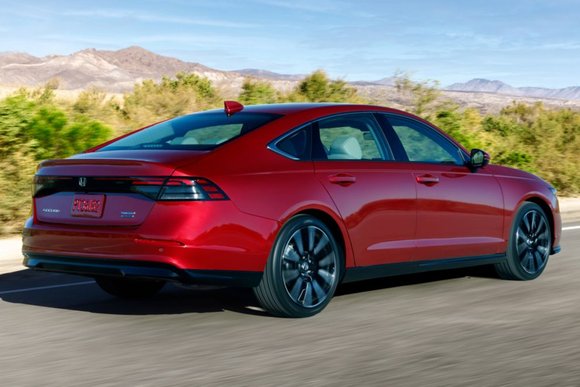 In response, Honda is lowering 2023 prices by $550 on affected vehicles. On the 2023 Accord, this affects the EX trim, while the new Accord Hybrid will see the change on the Sport, EX-L, Sport-L, and Touring. In the case of the CR-V, the EX and EX-L are affected, while the CR-V Sport hybrid will see the same quirk.
But is a $550 price cut really worth it for potentially giving up an important safety feature that could adversely affect a vehicle's resale value? Recent data from the Insurance Institute for Highway Safety (IIHS) says that blind spot detection can result in as much as a 23% reduction in lane-change crashes with injuries.
It may be up to consumers to read the window sticker carefully to tell if the car they want has the feature or not. Earlier in the chip shortage, GM offered a $50 credit on cars without automatic stop/start, an important fuel-saving engine feature. In a more extreme case, Ford began selling some cars without semiconductor chips.
The 2023 Honda CR-V and Accord BIS changes are also noteworthy given the fact that the automaker made the decision to bring back entry-level LX trims recently on both the 2023 Civic and CR-V. By "un-canceling" the CR-V LX, the automaker effectively lowered the model's starting price tag by about $3,200.