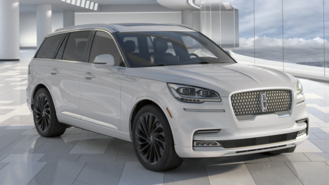 Lincoln is at it again, this time raising the price of the 2022 Nautilus and the 2023 Aviator. According to a bulletin sent to dealers last week, MSRPs for all variants of the Nautilus and the base trim of the Aviator has increased. This new round of competitive pricing actions affects SUVs with an invoice date of May 2 and later. Here's a look at the changes you'll see on Lincoln's online configurator as of yesterday.
2022 Lincoln Nautilus - The Nautilus Standard base model once again starts out $530 more expensive. The Nautilus Reserve and Black Label trims are now $535 more expensive. The Nautilus' MSRP before the increase ranged from $44,225 to $66,825 including destination. That's a 1.18% change in sticker price since a February 1 price increase.
2023 Lincoln Aviator - The Standard base model is now $1,060 more expensive. The base Aviator MSRP, before the price increase, was $54,035; an increase of just under 2%. Did we mention that the 2023 model hasn't even gone on sale yet? However, the order books opened in March for an expected July 2022 arrival date.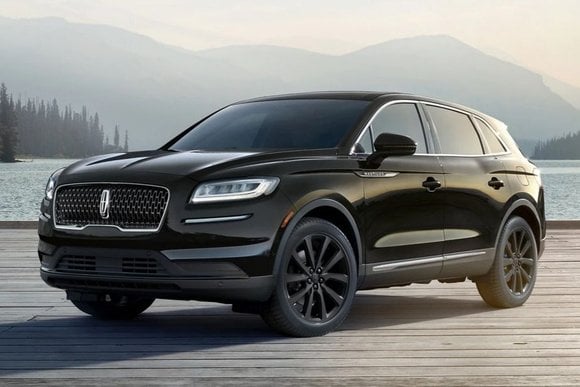 This past January, we reported that Lincoln was increasing the price of most of its lineup on February 1, and then again this past March for an increase on the Navigator and Corsair on April 1. Parent company Ford has continued a steady pace of price increases over the last several months and sometimes to the tune of a couple of thousand dollars.
We're not sure if this competitive pricing action was intended all along or is a result of the low-supply high-demand conditions brought on by the global semiconductor chip shortage and rising inflation.
While these price increases may not constitute a deal-breaker for many, real-world prices are based on supply and demand and shoppers may be forced to pay a dealer markup. It's worth noting that the supply of new Lincolns across the country is quite low.
However, Lincoln does offer low APR financing to shoppers with top-tier credit. Lincoln's best rate has stayed steady at 0% APR for 36 months. Longer loan terms are also available. Additionally, the Lincoln Aviator Grand Touring models come standard as a plug-in hybrid, making them eligible for a $6,534 federal tax credit and a $650 California Clean Fuel Reward.
The best deal possible on a new Lincoln is to purchase rather than lease. If you have the patience for the months-long wait for delivery, taking advantage of a $1,000 Retail Order Bonus and combining it with low APR financing is your best bet. As an added bonus, opting for the Grand Touring PHEV variants of the 2023 Aviator can unlock savings from the federal tax credit and available state plug-in incentives.
We know this isn't the last we'll see of price increases from Lincoln. Be sure and talk to your dealer about Price Protection to shield you from the next increase.
Pictured: 2022 Lincoln Aviator (top), 2022 Lincoln Nautilus (middle)