The Mazda CX-50 is an all-new SUV that was just introduced for the 2023 model year. Despite not even being on sale for an entire model year, Mazda is giving the compact SUV a mid-year price increase. If you head to a Mazda dealership to purchase a 2023 CX-50 now, you're looking at paying $800 more than before.
Pricing for the CX-50 now starts at $28,825 (with destination), which represents an increase of $750 to the SUV's MSRP and $50 to the destination fee. Without any noteworthy changes, it seems like Mazda decided to increase the rugged SUV's price because of supply chain issues or the cost of materials. Either way, it seems like a substantial increase for no particular reason.
With the recent price increase, the CX-50 is now well clear of the CX-5's price tag. The CX-5 starts at $27,975, which is $850 less than the CX-50. For consumers that aren't in love with the CX-50's design or don't think they'll actually go off-roading, the CX-5 becomes the clear value choice.
In addition to increasing the CX-50's price tag, Mazda has also introduced a new Meridian Edition. The CX-50 already has a rugged, go-anywhere design that helps it stand out from Mazda's other SUV. But for consumers that are looking for some extra goodies when off-roading, the new Meridian Edition will fit the bill nicely.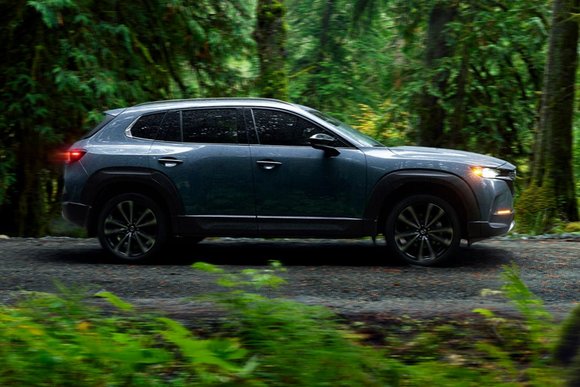 The Meridian Edition may look like a fancy body kit, but its most crucial updates come in the form of Falken all-terrain tires and 18-inch black wheels. The tires should give the CX-50 a boost off-road, bringing a better grip on rugged terrain. Additional upgrades are mostly cosmetic and include hew headlight trim, a hood decal, black wheel locks and lug nuts, and side rocker panels. The Meridian Edition will be available in Polymetal Gray or Zircon Sand and features a new Terracotta leather interior color with black accents.
The CX-50's turbocharged 2.5-liter four-cylinder engine is standard with the Meridian Edition. When running on premium 93 octane, the engine is rated at 227 horsepower and 310 pound-feet of torque.
Pricing for the Meridian Edition starts at $41,225. Consumers looking to get some extra goodies with their Meridian Edition can spec the available Apex Package that includes roof-mounted crossbars, splash guards, and a roof platform for $1,235. This package is exclusive to the Meridian Edition.
Mazda is also offering a new Meridian Choice Package that's available throughout the CX-50 lineup. It's a mixture of the Apex Package and the Meridian Edition with features like roof-mounted crossbars, splash guards, a roof platform, a unique black hood graphic, special headlight trim, black wheel locks and lug nuts, and side rocker panels. The Meridian Choice Package is priced at $1,899.