The second-gen Subaru BRZ and Toyota GR86 arrived with large improvements that make them even better than before. For the upcoming 2023 model year, the BRZ is getting a price hike that makes it more expensive than its twin with a Toyota badge. But the price increase shouldn't be enough to sway people away from the sports car.
BRZ models with a manual transmission have increased by $625, while sports cars with the automatic transmission have gone up by $525. A small portion of that increase, $25, comes from an increase in the destination fee, as the destination charge goes from $995 to 1,020. With the increase, the base BRZ Premium starts at $29,615 (with destination), while the Limited is priced at $32,115. Prices with the automatic transmission are $31,115 for the Premium trim and $33,815 for the Limited.
With the increases in pricing, the 2023 BRZ is now more expensive than the GR86. The 2022 GR86 starts at $28,725 for the base trim with a manual transmission, while a Premium trim with the automatic transmission costs $32,825. These prices are for the 2022 model year. Toyota could update the sports car's price tag for 2023. At that point, the two could line up better on the pricing front.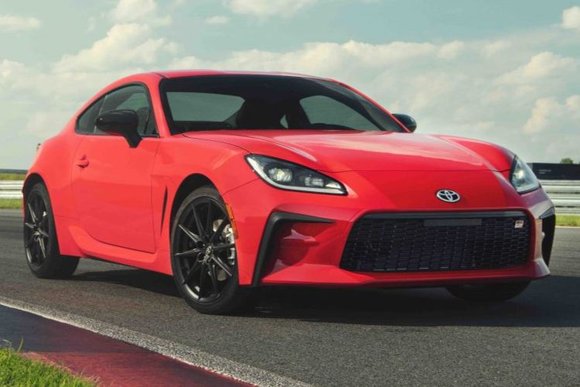 Comparing the two 2022 models to one another, the base GR86 was $265 cheaper than the BRZ. The range-topping trims with an automatic transmission had a price difference of $465 in the GR86's favor.
Before the redesign, the BRZ was consistently the more expensive sports car of the two. The 2020 Toyota 86 started at $27,940, while the base BRZ carried a starting price tag of $29,745. Despite the two vehicles being nearly identical, Subaru has consistently charged more for its version of the sports car. We have a sneaking suspicion that the 2023 GR86 will be more affordable than the 2023 BRZ.
See the Best Sports Cars to Buy
Pictured: 2022 Subaru BRZ (Top), 2022 Toyota GR86 (Middle)